Travel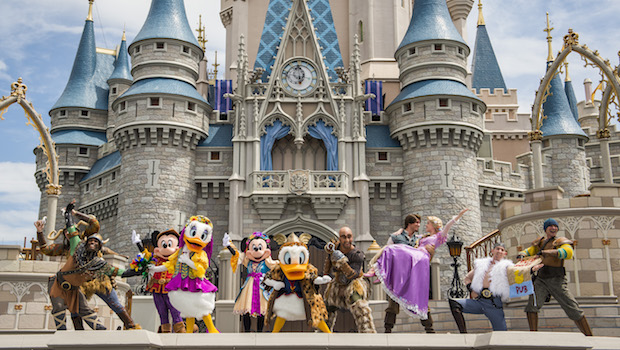 Published on January 16th, 2018 | 328 Views
0
3 things to consider before travelling to Walt Disney World with kids
1. Renting a stroller 
I hardly ever use a stroller in London, and the children are always on scooters instead. In fact, I didn't even take a stroller last time I travelled alone with two-year-old Big Boy and five-year-old Big Girl. But Walt Disney World is a different matter. We will be travelling with our Babyzen YoYo, and I first thought the children could take turns using it. After going through our schedule, however, I decided that it made more sense for us to rent a stroller, as we will be walking a lot–including back and forth from Disney's Bay Lake Tower to Magic Kingdom. I've reserved a stroller from Magic Strollers because I liked that they can be delivered to the bell services team before we check-in at the hotel and we can leave it with them too upon checking out, so I'm not expecting to spend time on picking up a stroller or returning it and we can rent the same stroller for the duration of the stay. I also liked what I read about how Magic Strollers clean the strollers in between customers, and how easy it was to complete a booking online. There was a $5 coupon in the Birnbaum's 2018 Walt Disney World book.
2. Finding the best rides
The other day I measured the height of both children to ensure I don't book any Fast Passes for rides they can't go on. I've also watched a number of YouTube videos of Walt Disney World rides to ensure we prioritise the best ones for them, and I'm not only going by height, but also considering speed, scary creatures or darkness. One of the attractions I wouldn't want Big Girl to go on now despite being tall enough is The Twilight Zone Tower of Terror in Hollywood Studios, which was a trip highlight for myself when I went on it as a tween, but I don't think it's necessary for us to include it on our itinerary before the children are older. Favourite attractions will depend on age, personalities and interests and vary from one family to the next. I expect Big Boy to like rides like the Jungle Cruise although I still remember I somehow cried when going on it as a toddler!
3. Planning mealtimes
With so much to do in Walt Disney World, one of the things I'm trying to ensure we build into the daily schedule is sit-down meals. We've booked sit-down lunches because we feel we will all need a break in the middle of the day, and I like being organised and having reservations. In Magic Kingdom, I've reserved the Disney Festival of Fantasy Parade Dining Package, which includes a sit-down lunch and VIP viewing of the parade, as I expect the parade will be a highlight for our young children on this holiday. For lunch in Animal Kingdom, there's the option to do a character meal at Tusker House, and Yak & Yeti, which also takes advance reservations, seem to have good reviews. I'm also considering upscale Tiffins as it seems like somewhere we could go to escape the hustle and bustle and enjoy great food.