♡ London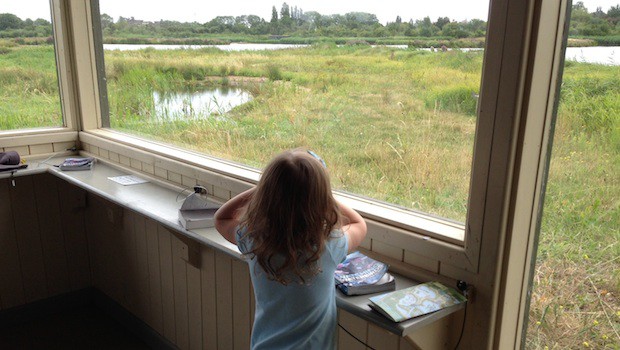 Published on May 13th, 2017 | 301 Views
0
3 things to do in London with kids in May
Explore the Celebrity Dusty Duck Trail at WWT London Wetland Centre
To celebrate the WWT's 70th anniversary, Aardman Animations, the animation studio behind Wallace and Gromit and Shaun the Sheep, have designed a character called Dusty Duck. Dusty, along with his 14 celebrity-designed Dustys are on show at WWT London Wetland Centre in Barnes until 21 May, and visitors can view the six-foot-tall duck sculptures when walking around the beautiful grounds. The Celebrity Dusty Ducks include Steve Backshall's Explorer Dusty, Joanna Lumley's Absolutely Fabulous Patsy Dusty and Justin Fletcher's Pirate Justy Dusty (see picture from WWT London Wetland Centre above)
Visit Barnes Children's Literature Festival
London's largest dedicated children's literature festival Barnes Children's Literature Festival is taking place on Saturday 13 and Sunday 14 May. There's the chance to be creative with Aardman Animations, and attend lots of fun events. The Cat in the Hat, which celebrates its 60th anniversary will be brought to life, for example, and there are opportunities to meet authors like Michael Rosen. New authors will also be present, and Trevor Young and Eleanor Long, who have written a rhyming digital book about vocabulary called Galdo's Gift, are running a free 40-minute performance for children of different ages in the bookshop marquee at 11am on Sunday.
Enjoy family fun at Harrods
Today I promised Baby Boy an early lunch at Harrods, and I was gutted to discover that the Disney Cafe had closed down for good. We still had a fun morning building Duplo at the Duplo fountain, watching toy demonstrations and looking at the big cuddly animals, which Baby Boy seemed to think were real. If Big Girl had been with us, I would have wanted to try the children's nail art, which friends have recommended to us, and stopped by the Sophia Webster Mini pop-up in the children's shoes department. Next weekend there's a lot on in the children's department at Harrods between 1pm and 5pm on Saturday 20 May and Sunday 21 May. Aristocrat Kids will be hosting butterfly‑ and feather‑crown workshops, and children can make crowns with flowers and metallic paper with Caramel. There will also be opportunities to meet the Polo Ralph Bear and have portraits drawn by a cartoonist.