Fashion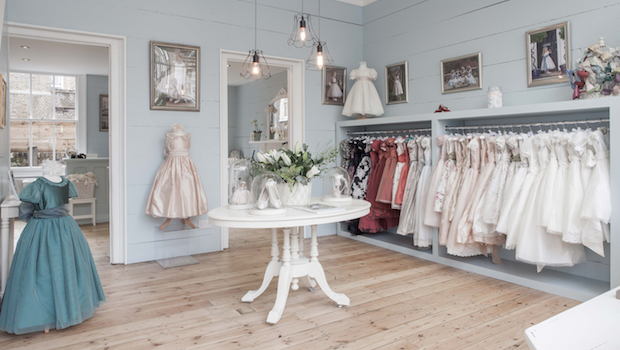 Published on April 18th, 2017 | 720 Views
0
5 of Nicki Macfarlane's favourite flower girl dresses for 2017
The wedding season is upon us, and I always enjoy passing the pretty Nicki Macfarlane boutique in Chelsea, which Mummy in the City has collaborated with in the past year.
Peeking through the shop window can easily transport me back to those wedding planning days, and for readers getting ready for weddings this summer, I've asked designer Nicki Macfarlane to list her favourite styles from her current collection of flower girl dresses: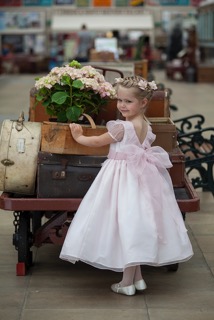 Mirabelle
One of our all-time favourites at Nicki Macfarlane, the Mirabelle dress (from £345), features puff sleeves with a frill around the neck dipping to an elegant V at the back. Made from a beautiful silk organza fabric, you can tailor with a range of sash colours to match your wedding theme.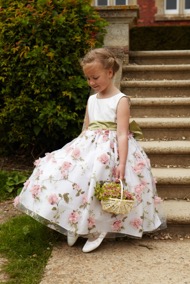 Imogen
The Imogen dress (from £299) is a truly beautiful and unique flower girl design perfect for a summer wedding. The floral silk organza skirt is embellished with stunning pink flowers, with an ivory silk bodice and silk sash in a choice of Willow Green or Ivory.
Blush Mia
The Mia dress in Blush (from £325) is another traditional style that continues to be a favourite with flower girls and brides alike. Featuring a stunning lace bodice and different layers of tulles to make up the skirt, the satin sash and bow detail finish this dress off to perfection.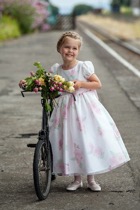 Hermione
The Hermione (from £340) is a romantic floral organza dress with a pretty pink sash to brighten up any occasion! A new style for SS17 and one that has become very popular this season already.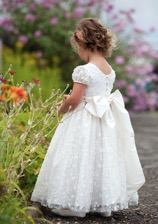 Petra
A truly beautiful dress in ivory tulle, the Petra (from £315) features a delicate embroidered 3D floral design. An elegant and fresh dress that features a large bow at the back as well as delicate covered buttons.