♡ London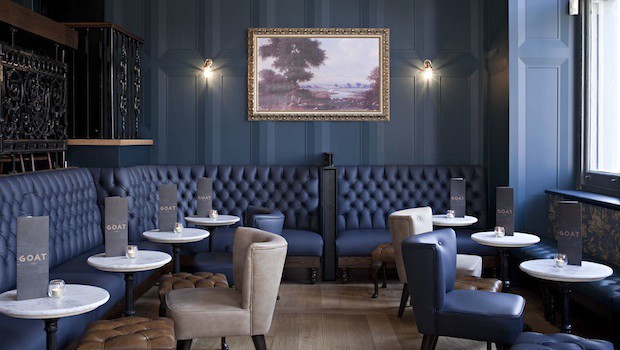 Published on March 26th, 2016 | 389 Views
0
5 things to do with kids in London for Easter weekend
1. Join the Easter egg hunt at Goat in Chelsea
At Italian restaurant Goat in Fulham Road there's an Easter egg hunt with the Easter bunny for little visitors at 1pm on Sunday. The hunt is part of the Sunday Kids Club at Goat, which runs from 11.30 to 2.30pm on Sundays during term time and allows parents to enjoy a relaxing lunch while kids are entertained by a children's party entertainer.
2. Ice Easter biscuits in the Biscuiteers pop-up in Habitat on King's Road
In Chelsea, Biscuiteers has an Easter pop-up upstairs in Habitat on King's Road, featuring a DIY icing cafe open from 10am to 6.30pm today. There's no need to book, and the icing cafe is open to both young and old. Three-year-old Big Girl loves icing biscuits when we go to Biscuiteers in Northcote Road, and the King's Road pop-up must be ideal for keeping kids entertained while parents unwind with cakes and hot drinks in between any last minute Easter errands.
3. Book tickets for My First Ballet: Sleeping Beauty
My First Ballet, a ballet series by English National Ballet and English National Ballet School designed for children aged 3 years and over, is back at Peacock Theatre this year, presenting My First Ballet: Sleeping Beauty. The fairy tale ballet is running at Peacock until 2 April, but for families travelling over Easter there's also an opportunity to book tickets now for a July performance, as this year My First Ballet returns to Peacock in July.
4. See the ivy topiary Easter bunny at The Ivy Chelsea Garden
Fashionable Chelsea restaurant The Ivy Chelsea Garden, which boasts a large garden, ha a 15-foot ivy topiary Easter bunny with a large pink bow tie and a giant pink Easter egg on his nose on display. Fun for children to visit after breakfast, lunch, dinner or afternoon tea in this beautiful setting!
5. Meet the Easter bunny and enjoy face painting at Sky Garden
To enjoy a great view of City of London and meet Easter bunny live, head to Sky Garden, three storeys at the top of 20 Fenchurch Street. There will also be face painting at Sky Garden from 11am to 1pm and 2 to 4pm this weekend.