Pregnancy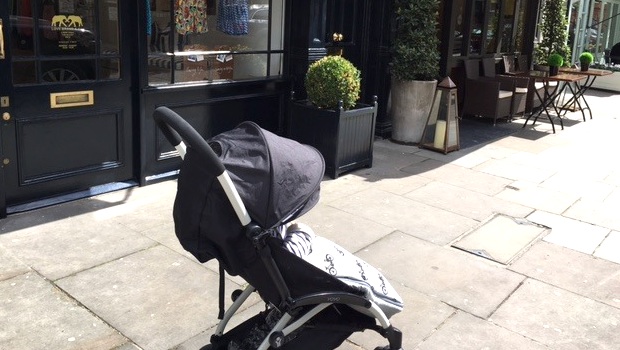 Published on July 24th, 2016 | 590 Views
0
6 tips for buying a pushchair for city life
1. Small is best 
When comparing pushchairs in shops it's easy to be tempted to get a big, sturdy-looking one, but remember that the largest pushchairs may be difficult to fit in between cafe tables and difficult to make fit next to another pushchair in the allocated space on buses. I think narrow or compact pushchairs are ideal for city-life
2. Watch the weight
It's not only the style, but also the weight of the pushchair that matters, and I think a lightweight pushchair is the best choice for families planning to use public transport. In London, there are a large number of tube stations that don't have step-free access, and I've often had to carry the pushchair myself, or ask other passengers for help.
3. Think big for basket
There's a lot of stuff to bring when going out and about with baby, and a spacious and user-friendly basket makes it easier to not only access bits and bobs you may have brought for baby, but also do the shopping during a stroll with a sleeping baby. There have been quite a few times I've walked passed Whole Foods, for example, that I've tried to make the most of the storage space!
4. Choose an easy fold
A pushchair that folds in one makes life easier when jumping in and out of cars, and is super practical for families who may sometimes want to fold the buggy at home to save space. I've also folded the buggy on buses to either allow someone else to get on, or to avoid more delays myself. Standard London buses only take two buggies at a time, and it can be frustrating to be told you have to wait for the next bus unless you want to fold your buggy–a tempting option when running late.
5. Don't forget the accessories
A cup holder is essential for city strolls, so you can enjoy a much-needed take-away coffee while going for long walks at naptime, and car seat adaptors are also very useful for parents planning on using a car, or simply prefer keeping baby in a car seat when getting a black cab. London restaurants are usually very buggy-friendly, but when we've been places I've known it would be difficult, I've used the car seat adaptors and been able to let baby sleep in the car seat next to me instead.  
6. Be prepared for number two
When you first start baby shopping it may feel like the pushchair is a major decision and one of the few things you'll be using for perhaps three to four years. The truth is that many Londoners don't make do with one buggy for long and may start using an umbrella stroller or other compact stroller like Babyzen YoYo for not only travelling, but also everyday use in the city. Some city nurseries may also ask parents to only leave a compact stroller or umbrella stroller if bringing kids to school in a buggy 
This post has been done in collaboration with baby specialist Kiddicare, which sells a wide selection of pushchairs online