Pregnancy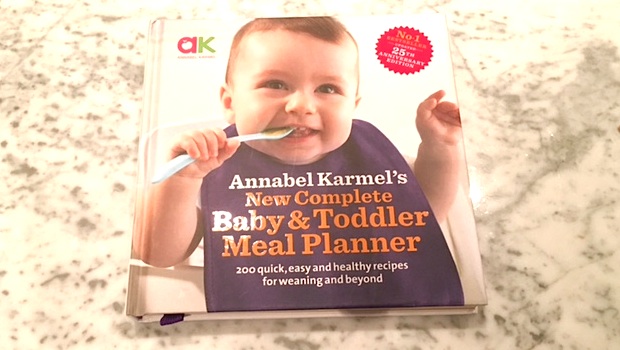 Published on September 2nd, 2016 | 679 Views
0
Starting weaning with new anniversary Annabel Karmel book
When starting weaning there's one bestseller I remember several mums recommending to me. It's now used by its second generation of mums, and it's celebrating its 25th anniversary this year. It is Annabel Karmel's Complete Baby & Toddler Meal Planner.
I was surprised to receive an updated version of the book to review before the summer, and although I liked the older version when I reviewed it earlier this year, the new one is spot on for people like me who love cookbooks with lots of pictures and advice on nutrion that's easy to digest.
The new version still includes all the information that's worth reading before starting weaning, but the new book is much more colourful, making it easier to skim through and discover new recipes.
It's not only useful for weaning either, and parents can use it for much longer. The recipes are tasty for different ages and the mini cottage pies, for example, can be equally popular with a toddler as a four year old, and the carrot apple and sultana muffins have been perfect as little treats to keep in the freezer. The only thing I would have wanted to see more of is sugar-free recipes for biscuits and ice lollies, as I'm trying to avoid sugar where possible.
I'm loving the pull-out poster at the back of the book, however, and this is yet another feature that can help make the transition to solid food easier to manage for busy parents.
Annabel Karmel's New Complete Baby & Toddler Meal Planner (Ebury Press, £14.99) features 200 recipes for weaning and beyond