Mummy-time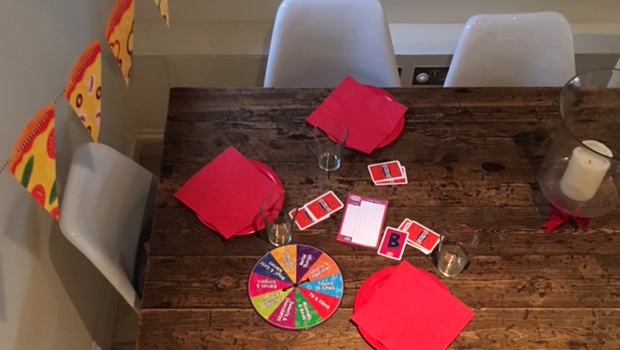 Published on January 16th, 2017 | 459 Views
0
Beat Blue Monday with new take-away style Tesco pizzas
This morning I was meaning to take the children to school on scooter, but four-year-old Big Girl didn't like the raincoat-on-top-of-the-winter-coat look, and decided she was not going to be seen scooting to school like that. She much preferred taking the car to stay dry.
Considering the pretty grey start to the day, I'm not surprised today is meant to be the most depressing day of the year, the day regularly referred to as Blue Monday.
To beat Blue Monday, which in my case has been rocky not only due to the morning madness but also technical issues with images on the website, Tesco has very kindly sent us a pizza party pack.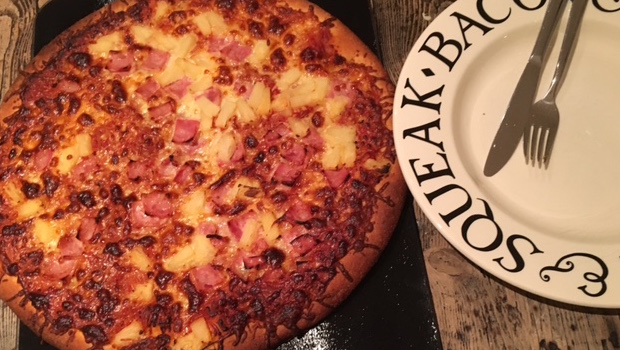 I can't wait to share it with the children later today, and I've now taken time off from dealing with technical issues to decorate the kitchen with pizza bunting, red paper plates and napkins. It's not what I usually do for the family on a rainy Monday, and I know it will be a hit with Big Girl.
We also have two new DVDs–Finding Dory and BFG– and we have board games, like Chattabox and Monopoly. In fact, we're all set for a pizza-themed family afternoon, having a relaxing time indoors.
Tesco has developed a new range of sharing pizzas, which were available in the Tesco Earl's Court Superstore when I was there last week. We've already tested the pizzas, and on Thursday we shared the 14″ Tesco Takeaway Hawaiian Deluxe Pizza (£4.50), which we all liked. The large pizzas fit in our fridge, and I would recommend getting two 14″ pizzas for a family of four or five.
I'm certainly not planning on dragging the children out on any more scooter tours today. We will stay indoors this afternoon and create 'hygge' at home for the children instead.
Beat the blues!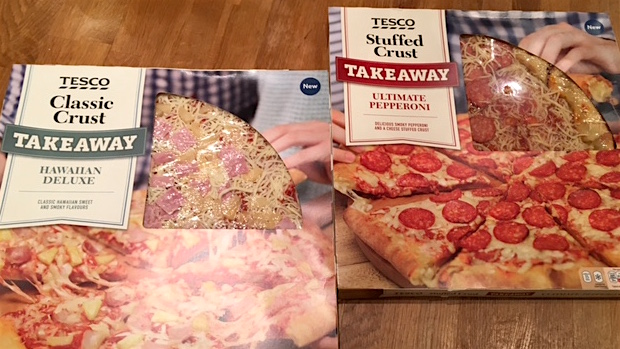 Tesco's new range of sharing pizzas is inspired by takeaway favourites. The 14" sharing pizzas come in: Veggie Supreme, Hawaiian Deluxe, Mighty Meat Combo, BBQ Chicken Supreme, Stuffed Crust Cheese Meltdown and Stuffed Crust Ultimate Pepperoni.
Disclaimer: This post was a collaboration with Tesco. A family member also owns some shares in Tesco