Growing up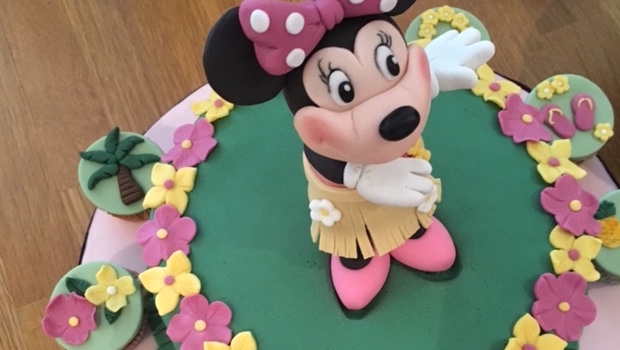 Published on September 25th, 2016 | 463 Views
0
Review: Bespoke Minnie Mouse birthday cake from Fulham's Sweet Prelude for delicious taste and cute design
'It was super duper yummy. It was super duper pretty'
When I asked four-year-old Big Girl about what she thought of her Minnie Mouse birthday cake there were a lot of 'super dupers' in her answer, and I'm not surprised. 
I'm always a bit nervous about trying anything new for kids birthdays because of all the excitement surrounding the event and not wanting to disappoint anyone, but I was incredibly pleased with the Minnie Mouse fondant cake from Sweet Prelude, loving that it was a themed birthday cake that still tasted delicious.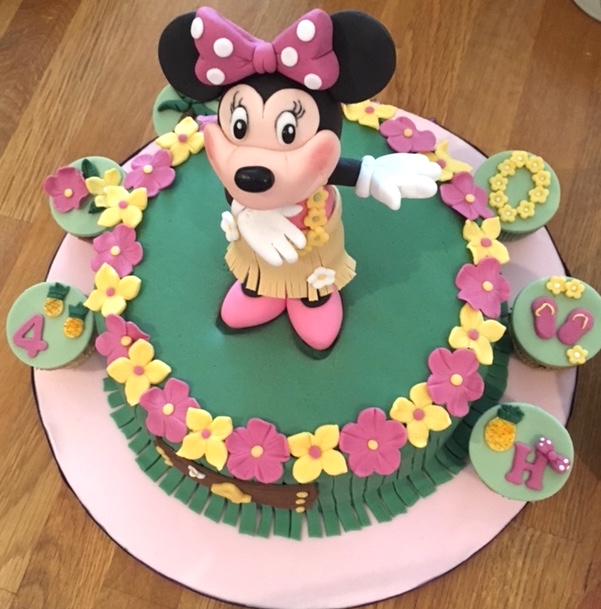 Big Girl had insisted on a chocolate cake and I would have wanted to keep it safe and stick to Victoria sponge since I had loved that option when we reviewed a Winnie the Pooh cake from Sweet Prelude in June. The milk chocolate filling, however, was surprisingly moist and I was truly amazed with how good it tasted despite being a beautiful Minnie Mouse cake covered in icing.
The icing on the cupcakes was amazing as well, and pastry chef Carolina at Sweet Prelude had incorporated numerous Hawaii-style details to fit the Minnie Mouse Hawaii-party theme. The adorable Minnie Mouse was boasting a yellow lei, similar to the one all guests had received upon arrival, and there were pineapples and hula skirts to fit the table decorations.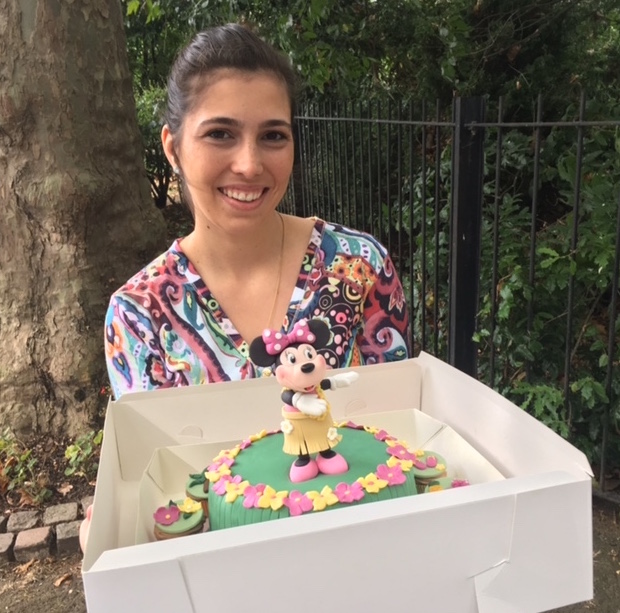 I collected the cake near Fulham Broadway on the day of the party, and I didn't need to store it in a fridge.
Local, creative and delicious!
Sweet Prelude is a newly opened cake company in Fulham founded by pastry chef Carolina Leite, who has previously worked in pastry shops, cake shops and hotels, including Claridge's. The menu includes cupcakes and cakes in a large variety of flavours, and Carolina has been very helpful in advising on what to choose and incredibly service-minded, sending pictures after she had started creating the mini cupcakes and the Minnie and keeping us involved in the making of the cake.
Disclaimer: I had agreed a discount on the cake to review