♡ London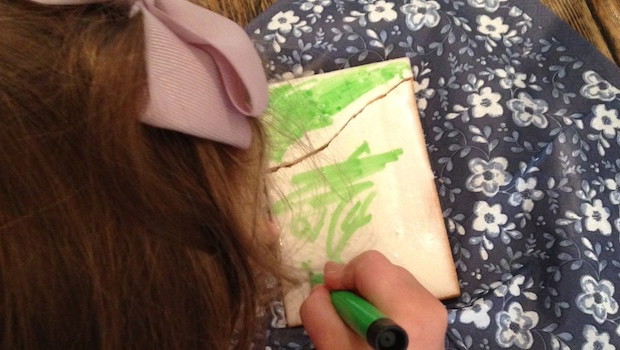 Published on August 29th, 2015 | 235 Views
0
Biscuit decorating kit for keeping kids entertained on the go
"Let's go home now, Mummy!"
Last week we had been sitting down in a cafe for less than five minutes when Baby Girl decided it was time to leave. She has become the lucky owner of around ten new sticker books, a letter writing set and princess notepad this summer, but it's still not always possible to make our outings interesting if she's not in the right mood. It doesn't always help that I need to sit down for a bit in between feeding Baby Boy and I really want us both to enjoy an early morning breakfast out or a quick coffee break. 
That's why I was excited to hear modern French patisserie La Pâtisserie des Rêves, which has a boutique with a terrace and a tea room in South Kensington and a boutique in Marylebone High Street, offers a biscuit decorating kit (£5) for children. The set, packed in plastic and easy to bring in a bag too, includes a pre-iced biscuit and a pen with edible ink, meaning little ones can have fun drawing on their own biscuit.
I received a biscuit and pen to try, which kept Baby Girl entertained for a bit one afternoon, and I wish these types of cafe-friendly activity packs had been available more places we go.
Sometimes there have simply been too many summer holiday sticker book sessions even for a sticker-loving three-year-old!