Mummy-time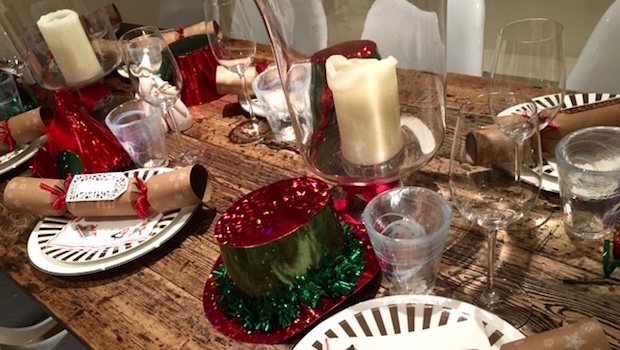 Published on December 31st, 2016 | 401 Views
0
How to celebrate New Year's Eve with kids
After Bonfire Night this year four-year-old Big Girl asked why we hadn't been out to watch the fireworks like some of her friends, and the whole thing made me feel super guilty. Now that it's New Year's Eve there's no way I'm making the same mistake again. Big Girl will for the very first time this year be allowed to stay up late if she decides she wants to.
In previous years I've been unsure about what to do and I've been Googling 'from what age do kids stay up until midnight'. I remember finding lots of different views on this, but I think it completely depends on the child and family plans for New Year's.
On our first New Year's Eve with Big Girl we all collapsed before midnight, as we were on holiday in Florida and Daddy T and I were also jet-lagged and happy to catch up on sleep when possible.
This year, we've made sure Big Girl has at least one other friend the same age as her, so the two of them might be able to keep each other entertained. The kids are having an early dinner, and 18-month-old Baby Boy will also join the kids party celebrations.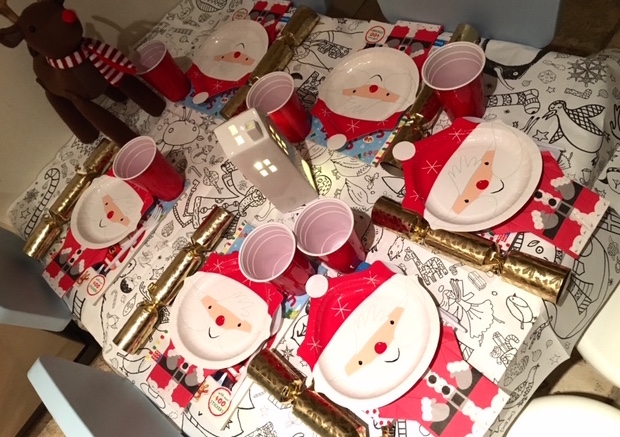 They're having salmon and cod goujons I've ordered from Piccolo Plates, and we've decorated the table with a colour-in table cover from EggNogg, family Christmas crackers, Santa plates and napkins and a cute reindeer. I've hidden books from Campbell Books under all their plates – slide-and-see books for the toddlers and sticker and activity books for the older girls.
The idea is that the table activities can keep them entertained for a bit while the grown ups enjoy a welcome drink, and after that I'll put Baby Boy to bed. Big Girl can play with her friend in TV room, which is connected to the kitchen, and we have some kids films they can choose from if they want to relax on the sofa while the parents have a late dinner.
Bring on 2017!
Happy New Year!