Growing up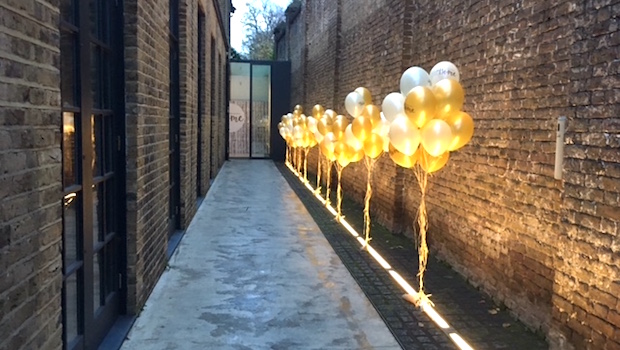 Published on November 9th, 2017 | 209 Views
0
Celebrating the launch of Maggie & Rose at Home
On Tuesday Big Girl and Big Boy had a go at doing something I can't say I encourage at home. I've become a bit fuzzy about getting coloured paint on white walls after a few too creative days, so I was thrilled when we were invited to a party where they could splat away, trying out painting Jackson-Pollock style both on furniture and their own wooden boards.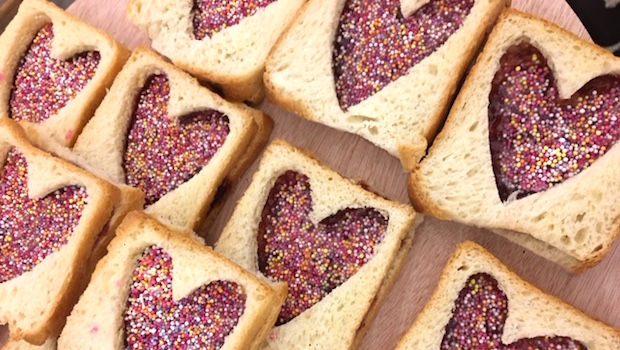 This paint style is now for many London parents also synonymous with the charming Maggie & Rose family clubs in Kensington and Chiswick, and the Tuesday event was the launch of the new homeware range from the club, Maggie & Rose at Home. Maggie & Rose CEO and co-founder Maggie Bolger has designed a collection of bespoke children's furniture–a journey that first started when she was searching for the right pieces for the club and struggled to find what she was looking for.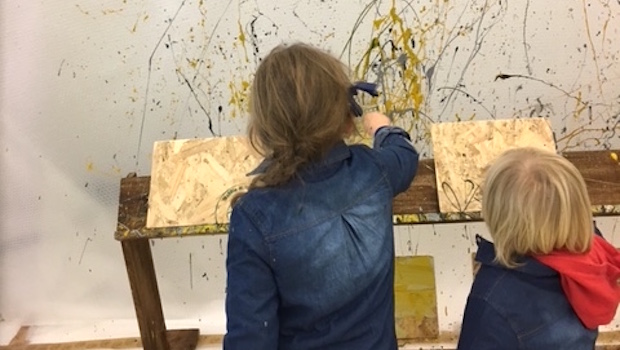 The new furniture range includes toddler chairs, tables and tall dining chairs handmade in the UK in responsibly-sourced laminated birch plywood. The pieces are available in a grey wash and as part of the Splat! capsule collection, Maggie & Rose at Home also sells the furniture splatted in muted colours and there is a limited edition gold selection hand splatted by Maggie and her children.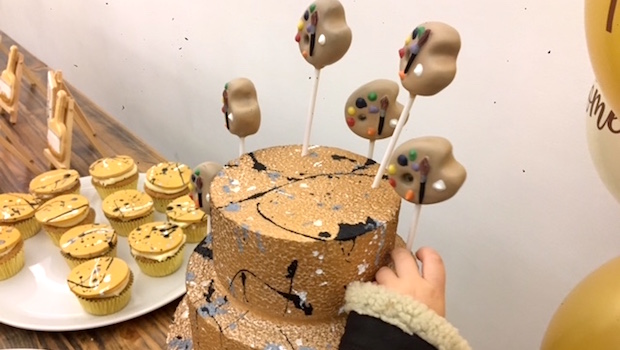 In addition to furniture, the new homeware range includes Maggie & Rose paint, sorting tins and jars, candles, craft bags, children's books and a teddy bear. The online shop also features a curated selection of children's products from other brands, including Falcon Enamelware, Sebra, Moba, Baghera, Kit & Kin, Aden+Anais and Woouf.