Growing up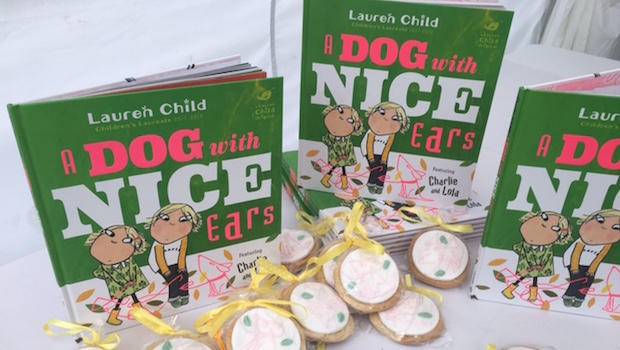 Published on October 9th, 2017 | 325 Views
0
Celebrating Lauren Child's A Dog with Nice Ears with Battersea Park dog show
The other weekend we started our Sunday with a walk through the drizzling rain to celebrate the launch of Lauren Child's latest Charlie and Lola book A Dog with Nice Ears (Orchard Books, £12.99) in Battersea Park.
The programme at the event, which we had been invited to, included a line-up of dogs showcasing impressive skills, such as playing a toy piano and reading, a speech by award-winning author Lauren Child, and an invisible dog show for kids.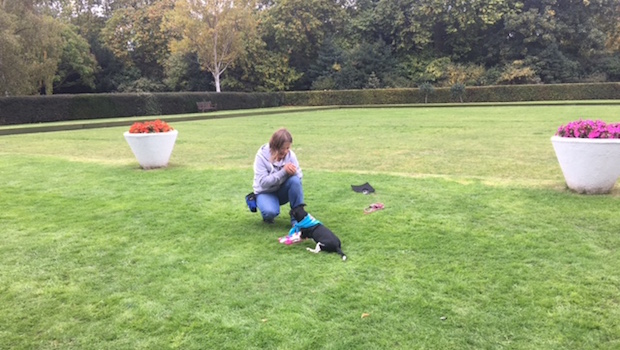 The inspiring morning left me feeling that the children might not need everything they think they need. They are so incredibly good at pretend play, and children's imagination can be truly amazing.
Imagination is a key theme in Lauren's new book. In fact, at the event she explained that A Dog with Nice Ears tells the story about Lola who just decides that the pet rabbit she's getting actually is a dog.
And the message is: "If you don't have a dog, have an invisible dog."
Lauren said inspiration for the story had come both from a film and from a friend's daughter. The girl had played an angel in a nativity play, but insisted she was Mary instead. "She never did realise she wasn't Mary," explained Lauren, adding: "That's how we should be."
A Dog with Nice Ears was published on 28 September, and the Charlie and Lola book, which we received at the event, is both charming and funny. A great read for inspiring imagination and putting a smile on a little one's face!