Growing up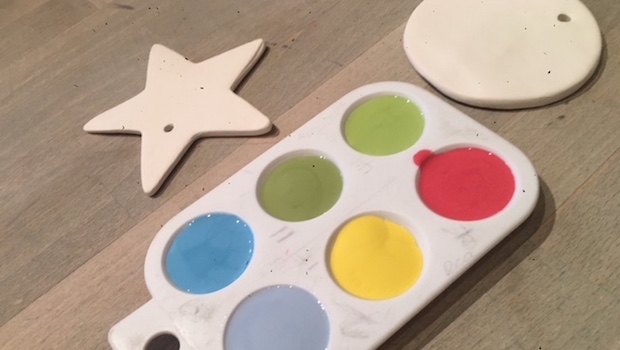 Published on December 7th, 2017 | 82 Views
0
Painting Christmas tree decorations at Sammy Duder
This week Big Girl and Big Boy and I have ticked off another item on our Christmas preparations list. Pottery painting at Sammy Duder, the welcoming Battersea pottery studio I've collaborated with in the past years.
We had been invited to Sammy Duder to review, and it's become a tradition for the children to paint decorations in the run up to Christmas.
It's one of those traditions that I started much before kids. In fact, pottery painting was something I started doing when I was still at university and there was a pottery painting Christmas pop-up near the flat we stayed in. Since then, relatives have been receiving the personalised gifts every Christmas, and the favourites have become the Christmas tree decorations, which make for sweet little keepsakes to treasure from their childhoods.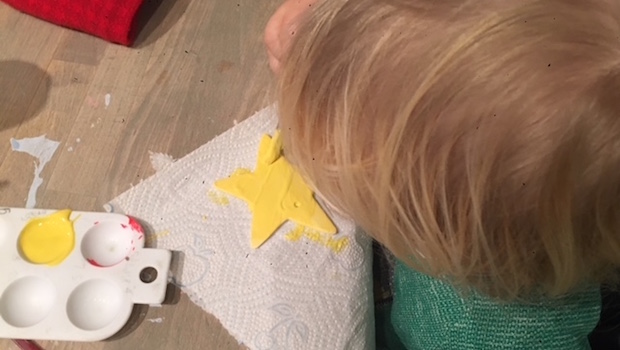 This year, Big Girl and Big Boy chose to do a circle each and then they completed a star decoration together. I've figured the trick is to avoid giving them black paint to begin with to ensure we end up with something festive and colourful, and I was thrilled with the fact that even Big Boy got stuck in and painted his circle in red and green and added dots after I taught him how to use the opposite end of his brush for dot-making.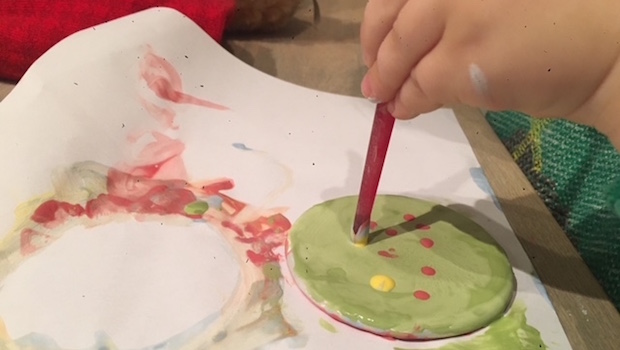 He also painted the star all yellow, and Big Girl's contribution was then adding the all-important smiley face and hair bow on both sides. Because of the writing service at Sammy Duder, the cute decorations will be finished off with their names in the standard Sammy Duder writing and 'Christmas 2017' before they're ready to be collected 10 days after the painting session.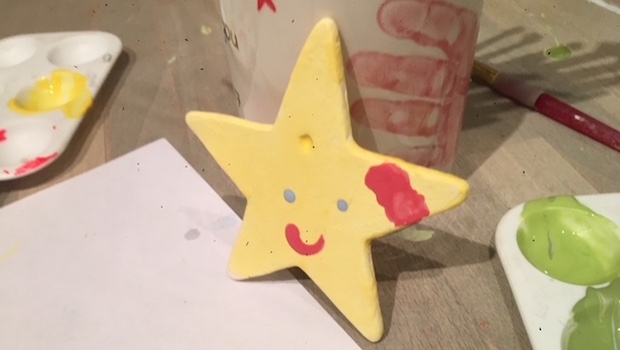 When I was there, I realised the other option would have been to do a personalised bauble. It is possible to order baubles with writing – such as a name and year – and one idea was to have one made for each family member. This also looked like another cute little Christmas gift idea, which I think could make a sweet teacher gift, thank you gift or leaving gift.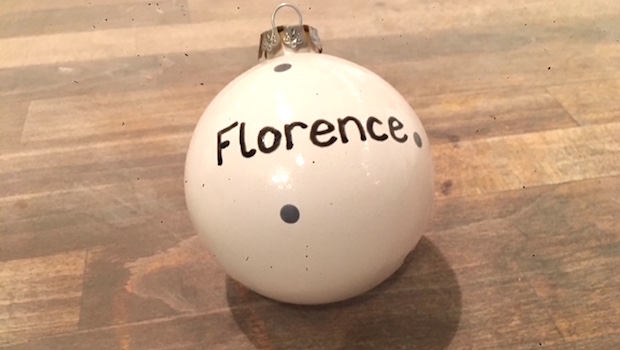 Sammy Duder pottery studio offers a variety of pottery to paint, and the Christmas decorations we painted to review are £10 each. In addition, there's a studio fee charged per painter. There is no studio feel when ordering personalised pottery, such as the baubles.