Travel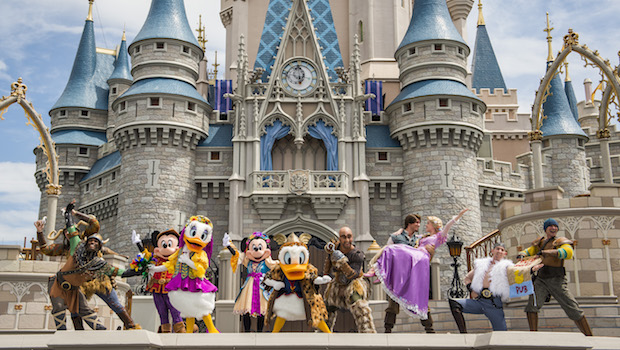 Published on October 4th, 2017 | 595 Views
0
The countdown to a Walt Disney World family holiday
The other day I found myself Googling 'calculate number of days to a date'. It's not something I've ever needed before, but I've just realised that when planning a holiday to Walt Disney World in Orlando this is exactly the sort of tool that makes sense to use to be sure no booking opportunities are missed.
I've realised that the important dates to have in the diary are 180 days from the date of arrival, and 60 days from the date of arrival when staying in a Walt Disney World Resort property.
From 180 days before it all starts happening.
For me the 180-day panic has been about not getting the best reservation time for an all important character dining experience. Or understanding what the best time could be.
For other friends, the 180-day booking opening has been about securing a slot for the princess transformation experience Bibbidi Bobbidi Boutique now that the London venue has closed.
There are also firework cruises, dinner shows, tours, The Pirates League experience and more that can be booked from 180 days before, and it can feel pretty overwhelming to plan everything when the goal is for the whole family to have a truly magical time.
I'm also worried about booking too much. The main aim is to have time to explore the parks, and after speaking to friends I've understood FastPass+ will be crucial for getting the most out of our visit.
Following the purchase of theme park tickets, visitors can make up to three FastPass+ selections up to 30 days in advance of each day of the theme park visit, and those who have a reservation at a Walt Disney World Resort hotel can start making selections up to 60 day prior to the check-in date.
This is one holiday that will require an immense amount of planning!
Picture at the top by photographer Ryan Wendler