Pregnancy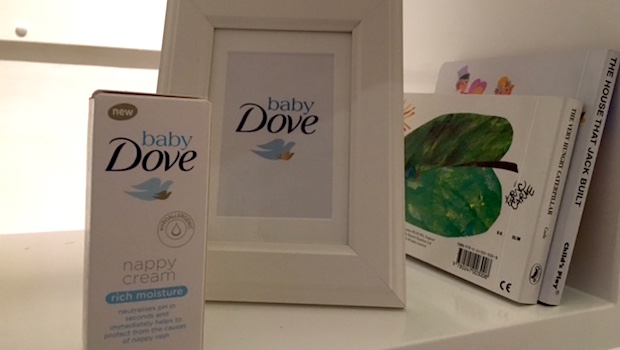 Published on March 5th, 2017 | 1985 Views
0
Dove launches Baby Dove at 60th anniversary celebrations
Daddy T loves buying bulk and one of the things he regularly stocks up on is Dove shower gels and deodorants. Since he's a loyal customer to the brand I was pretty thrilled to text him from the Dove 60th anniversary celebrations on Wednesday and let him know that he could now even start buying Dove for the children.
Dove has this week launched Baby Dove, a range including nappy cream, baby wipes, head to toe wash, shampoo and lotion, which was presented at the brand's 60th anniversary celebrations. There are two Baby Dove ranges–one called rich moisture and one called sensitive moisture. Both product ranges are hypoallergenic, but the sensitive range is also fragrance free.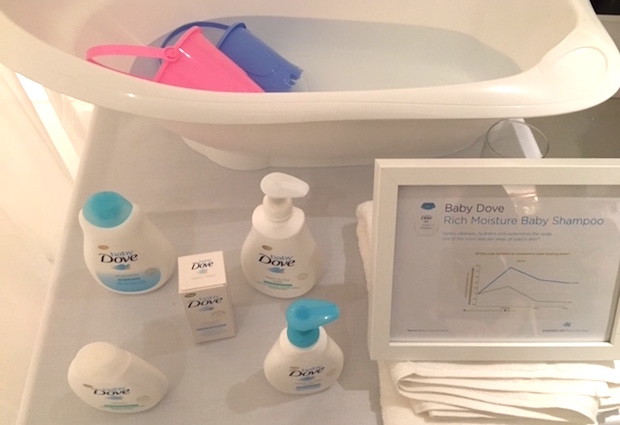 Baby skin is thinner than adult skin and loses moisture much faster, so at the event it was demonstrated how the products are designed to stop water leaking and ensure baby's skin remains soft.
I've now tried samples of the products at home, and the best part about this new range is the pump on the Baby Dove Head to Toe Wash. The pump makes it super easy to use when bathing baby and children and I'm surprised there aren't more baby bathing products on the market with a pump, as mums bathing a baby don't have their hands free to open a lid.
The Head to Toe Wash is a product I can see myself using for both 20-month-old Baby Boy and four-year-old Big Girl. I like sticking to sensitive products for Big Girl too, and the new Baby Dove Sensitive wash is a nice good value fragrance-free option.
Baby Dove was launched in Tesco this week, and the range will be available from Boots and Asda from mid-March