♡ London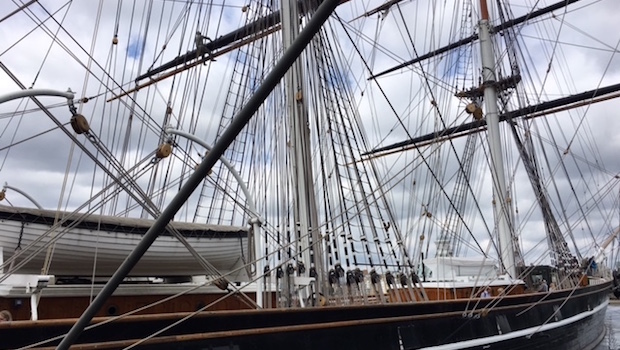 Published on July 26th, 2017 | 259 Views
0
A family day out with MBNA Thames Clippers and Cutty Sark
This morning I sent an "I'm on a Boat" Bitmoji to a few friends, and since they knew I was in London, the first reply was "Why?"
I'm not surprised, and it made me giggle. I'm not usually on a boat after the nursery school drop off, but boarding a boat certainly seemed like the right thing to do on a July morning.
Daddy T, Big Girl and I had been invited on a family day out with MBNA Thames Clippers, and we had boarded the riverboat at London Eye Pier to go to Greenwich and visit Cutty Sark.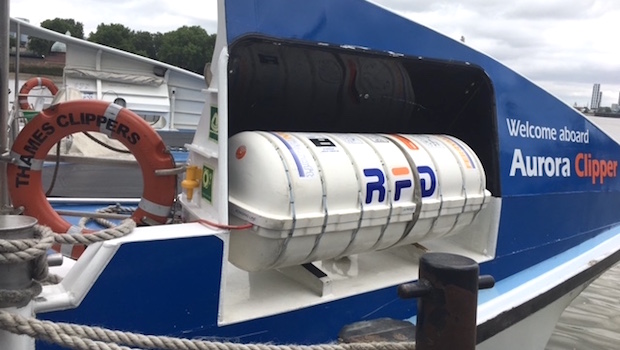 It was one of the London attractions that we were yet to see, and because of the location it had been off my radar too. After realising how easy and convenient it was to travel on the river, however, I'm not quite sure why. The boat trip took just over 30 minutes, and it was a stress-free way to travel. It is ideal for families as there are options to sit inside or outside, and there was an on-board snack bar, and ramps for easy access with buggies.
We were pointing out sights to Big Girl along the way, and we stood up to show her the Tower of London and Tower Bridge. When we arrived at Greenwich, I was surprised to see how close the sights there were to the pier. Cutty Sark was only steps away, and I also discovered we were minutes from other top Greenwich attractions.
I think Cutty Sark was a great starting point, however, and in the hours since visiting I've already had a chance to recommended it to friends exploring London with children.
Built in Scotland in 1869, Cutty Sark is one of the world's most famous ships, known for her speed and history of transporting tea from China to England and later wool from Australia to England.
Visitors to the museum can start the experience by seeing the hull of the ship and the fascinating collection of figureheads from Cutty Sark and other historic ships, and then take a journey inside the ship to learn about her history and life onboard.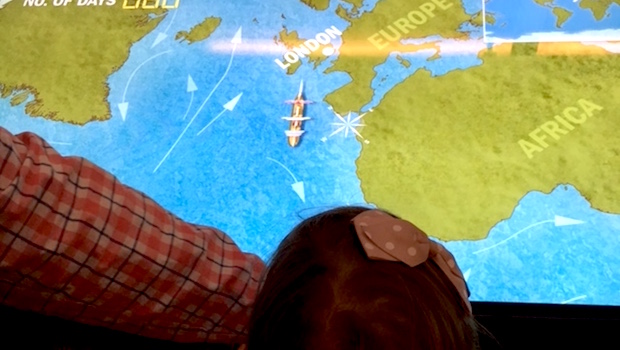 One of the reasons the attraction was particularly family friendly was the number of interactive displays, including an interactive sailing experience, where visitors can have a go at choosing a route and seeing how long it takes to get to the destination.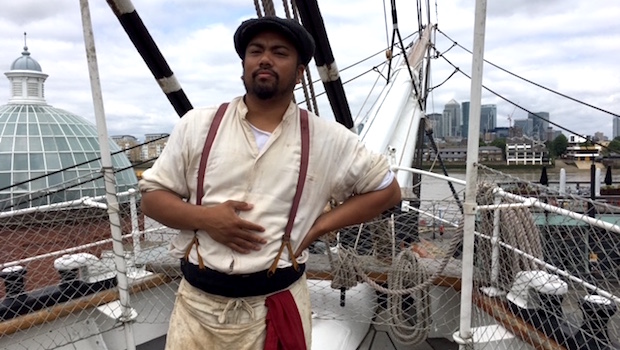 During the school holiday, there are also a number of extra activities on at Cutty Sark, and we went on a hilarious tour on the main deck with James Robson, the ship's cook.
The tour lasted around 30 minutes, and the cook had the children do pretend mopping, ducking to avoid the beam, and lots more. It was a fun way to learn about life onboard and made the history of Cutty Sark more accessible to a younger audience too. There are tours with different characters from Cutty Sark every day over the school holiday, and this was a definite highlight for us.
A fun maritime summer family day out!
MBNA Thames Clippers, which invited us, is the leading river bus service on the River Thames, and a family hop-on hop-off ticket is £32.60 for a day