♡ London
Published on July 28th, 2017 | 443 Views
0
A family visit to the Royal Mews at Buckingham Palace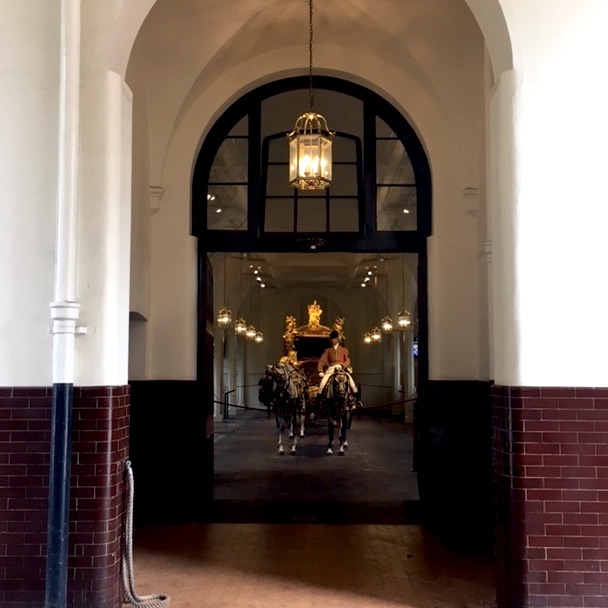 'For my birthday I'd like a fairy present–and a queen present'
Four-year-old Big Girl was very excited when we walked out of the Royal Mews at Buckingham Palace today, an attraction we had been invited to visit. We had spent close to an hour at the Royal Mews, where visitors can see carriages and cars used for royal and State occasions, as well as the horse stables. 
Upon arrival we received audio guides featuring two tours to choose from-one designed for families. The audio guide also featured a screen, and when we started the audio tour, Big Girl enjoyed watching the animation on her screen.
We soon noticed a free 45-minute guided tour, however, and decided to join parts of it to learn more about the history and use of the different vehicles. If we had been on a weekend, we could have joined a tour specifically designed for families too (1.30pm from Friday to Sunday until the end of October 2017).
The tour we went on still took us around to see the horses that had not gone on holiday over the summer, and then see the impressive-looking carriages. 
We left the tour before getting to the room with several activities aimed at children. We could sit in style in a carriage designed for visitors to try, and Big Girl could also try on the Royal Mews uniforms and practise putting on a horse's harness.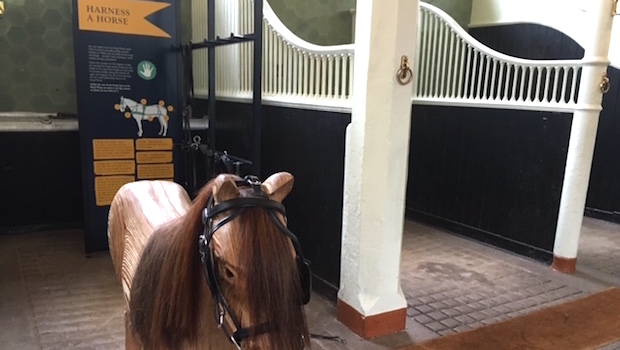 Visiting the Royal Mews felt like a  nice taster experience that gave us the opportunity to visit a small part of Buckingham Palace and learn more about the Queen. 
An interesting place to explore!
Adult entry tickets to the Royal Mews are £10 per person, tickets for under 17s/disabled are £5.80 per person and children under 5 go free. A family ticket for two adults and three under 17s is £25.80.