♡ London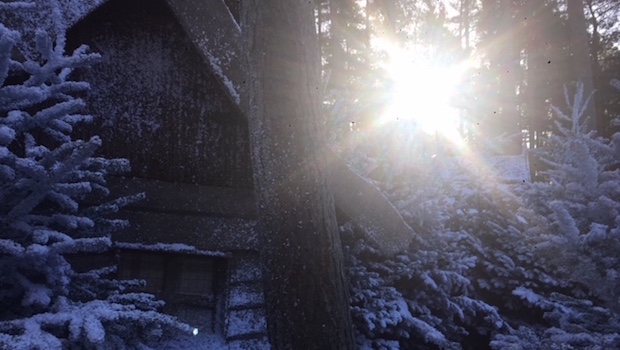 Published on December 2nd, 2017 | 204 Views
0
My favourite London family Christmas experiences
'Can we go to the library? I would like to go to Fulham library!'
When I asked Big Girl what she wanted to do over Christmas I didn't get the answer I was expecting.
I was thinking about taking a day trip out of the city, experiencing something festive and making memories. She had different plans. She simply wanted to experience the library.
I have a feeling she thinks we've ticked off some of the main Christmas highlights already.
In four days we covered five top Christmas experiences. Big Girl, Big Boy and I went to review Winterville on Clapham Common on a Thursday. The next morning Big Boy and I went to see one of our favourite children's Christmas theatre shows Raymond Briggs' Father Christmas at Lyric Hammersmith. In the evening on that day we all went to experience the beautiful trail at Christmas at Kew. On the Saturday we made the journey to the magical Lapland UK, and the next day Big Girl and I went to review another Christmas favourite The Snowman at Peacock Theatre.
Christmas in London is busy, and the opportunities for festive family fun are endless. After making us through the list, we're now ready to plan more fun days out–including a trip to the library.
Here are some of our favourite Christmas experiences for London families:
Lapland UK (see picture above and my list of tips from a 2015 review)
The Snowman at Peacock Theatre (see 2017 review HERE)
Raymond Briggs' Father Christmas at Lyric Hammersmith  (see 2016 review HERE)
Ice skating at a historical venue (see suggestions HERE)
Fun fair rides and Christmas markets
And the one I would like to visit that I haven't been to yet is Crockford Bridge Farm in Surrey