Growing up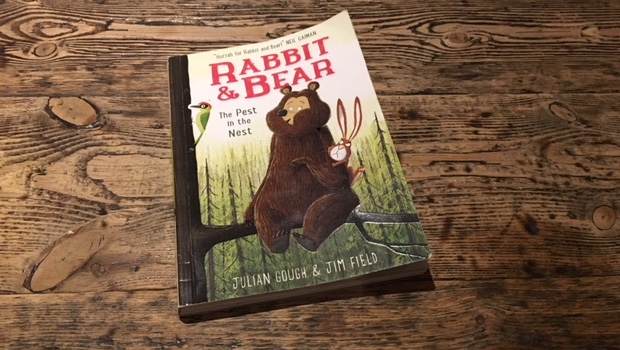 Published on January 10th, 2018 | 145 Views
0
Finding books for young readers
When I organised a fishing party game on New Year's Eve, two of the fish caught on the kids' pretend fishing lines were clip-on lamps. I was worried they wouldn't be the most exciting fish to catch, but getting something for the reading corner was an instant hit.
The reading corner was our mini-project over Christmas, and we've decorated with pom pom fairy lights and bought little torches to use for reading in the dark. It has become a small cozy corner, and to make it easier for the children to find books they want to read we've sorted all the books.
One shelf is now for books that I consider to be the next step up from picture books. They are paperbacks for young readers. They have more words than the regular picture books, but there are still plenty of pictures for bringing the stories to life.
Our favourites in this category right now are the two Rabbit & Bear books Rabbit's Bad Habits and The Pest in the Nest written by Julian Gough and illustrated by Jim Field (Hodder Children's Books, £5.99). I like Rabbit & Bear–which could appeal to both boys and girls–because they are sweet, funny and beautifully-illustrated books with around 100 pages.
Bear is a kind and warm character who can teach the grumpy Rabbit important wisdom about friendship and happiness, and readers may even pick up some facts about wildlife. I can't wait for the third book to be published later this week–Rabbit & Bear Attack of the Snack (Hodder Children's Books, £9.99).
Clever and charming books for young readers!