Reviews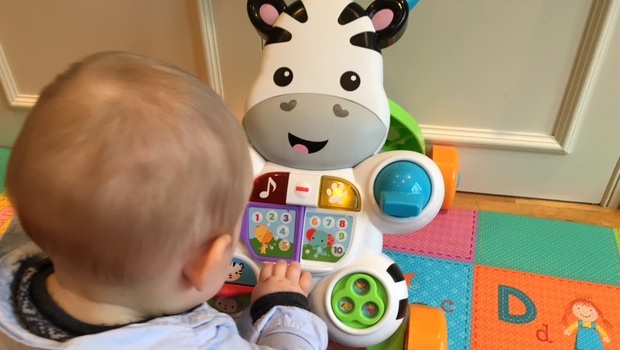 Published on March 30th, 2016 | 807 Views
0
Review: Fisher-Price Learn with Me Zebra Walker for taking baby from sitting to walking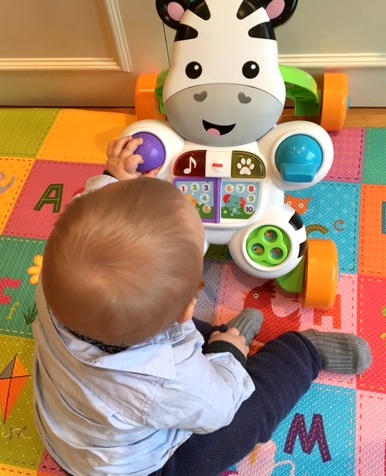 When Big Girl was little we bought a large toy to keep her entertained in a family summer home abroad, and this toy is one we continue to bring out when we go there, as it keeps being a hit. It's a baby walker with buttons and sounds, and the entertainment value has far exceeded my initial expectations. 
That's why I was also excited to hear about the new Fisher-Price Learn with Me Zebra Walker, which we've now received to review. The toy is spot on for nine-month-old Baby Boy, and is quickly becoming one of his favourite toys although he's not ready to start walking.
Fisher-Price Learn with Me Zebra Walker is fun for babies from when they are sitting up playing like Baby Boy is now, as it features a number of activities with music, songs and phrases. I park it against a wall to avoid it moving around, and Baby Boy will crawl to it and sit next to it to turn the book page, press the light-up buttons, spin a wheel, or move the Zebra hand up and down.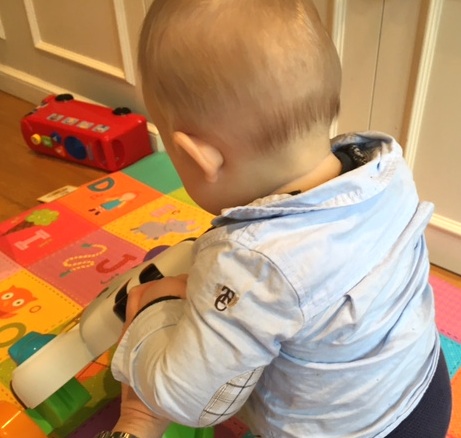 The activities are good for helping baby practise fine motor skills when sitting and playing, and the next step will be for Baby Boy to hold onto the easy-to-grasp tilted handle when standing up and use the walker for support when taking his first steps. For when he's standing up walking, I like that Fisher-Price Zebra Walker seems robust, and says fun phrases to keep him going.
I was surprised to see that the baby walker is only £29.99, as this seems like good value for a toy like this that can grow with baby and features so many fun activities with lights and sounds.
 Amusing and useful for baby!