Mummy-time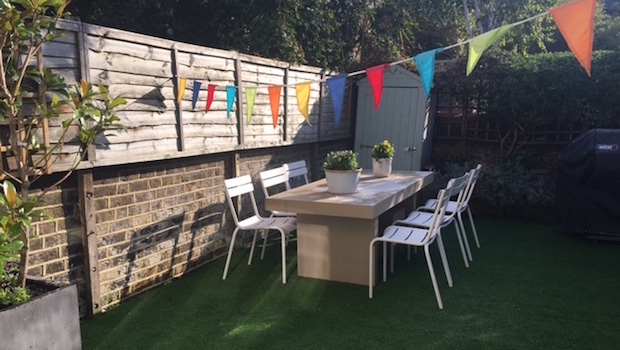 Published on September 3rd, 2017 | 512 Views
0
Review: Back to school gardening with Fantastic Services
When I returned home from France Friday evening there were less than 48 hours until we had invited Big Girl's class and parents to ours to celebrate her birthday. I had a pretty long to do list to get through in a day–with two children in tow. 
The worst was the garden. We were hoping for a garden party, but somehow artificial grass and a handful of flower pots and beds are much harder to keep than they look. I've been abroad most of the school holiday and done no watering or tidying in the garden. The result was a completely overgrown flower bed, blossoming weeds and dead plants.
I couldn't have been happier when Fantastic Gardeners, part of Fantastic Services, turned up on Saturday with a team of two ready to transform our London garden in one and a half hour as part of a blog collaboration.
Big Girl and Big Boy had picked out flowers at Wakehurst where we had been earlier in the day to watch The Wind in the Willows, and both were eager to get involved with the gardening. The gardeners removed all weeds, unwanted plants and leaves and other bits and pieces lying around. They then planted the new flowers while both children were watching with excitement.
I felt relieved when I saw the result–we were back to being ready for entertaining!
Use Fantastic Services discount code CityMum for 10 GBP off your first booking with Fantastic Services. Does not apply for regular domestic cleaning and Christmas services. Cannot be combined with other deals and promotions. Minimum charges apply. Subject to availability and area coverage. Valid until 31 December 2017.