Pregnancy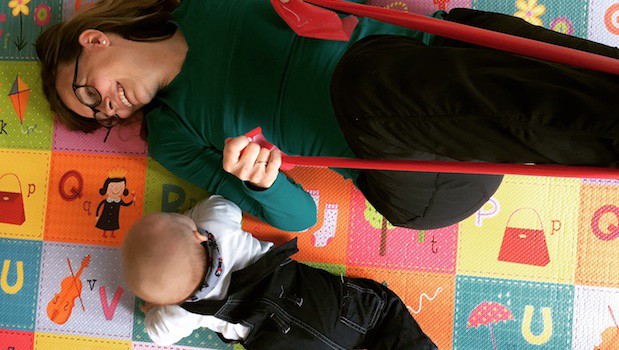 Published on November 18th, 2015 | 404 Views
0
Getting back in shape after baby with Jelly Belly at-home pilates
When Daddy T is asked how we're finding having two children, he typically says it's about 10% more work. I'm not sure I completely agree. There's a reason why I'm finding it difficult to go to the gym among others.
After five months I finally had my first hour dedicated to exercising the other day. I had the lovely Anne from London's post caesarean recovery specialists Jelly Belly PT over to do mat pilates with me, and it was not only great for me but great for Baby Boy too.
He seemed to love having me lie on his mat for an hour. He could lie next to me instead of lying there looking up at me, and apart from needing a quick feed midway through, I would say he was a complete star.
He did tummy time, practised his roll, and chewed on his toy turtle. I had expected it to be difficult to do pilates while he was awake, but it made it even more enjoyable. I've probably never smiled so much during a pilates session before, as it's hard not to when there's a baby with a big grin right in your face.
For me, pilates helps me deal with back pain and keep me moving, and Jelly Belly PT made it possible to do it now that I'm a mum of two too.