Mummy-time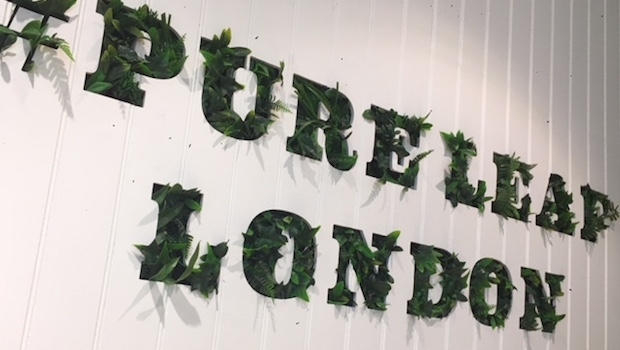 Published on December 5th, 2017 | 158 Views
0
Getting Christmas-ready at Chelsea's new Pure Leaf pop-up 
This post is sponsored by Pure Leaf
The other week I was on my phone ready to text Daddy T with new dessert ideas to add to his dinner party menu. I didn't have ideas about how to make the dishes, but about pairing. Pairing with tea. After having been invited to a tea masterclass at the new Pure Leaf pop-up on Chelsea's Sloane Square, I realised tea was so much more versatile than I originally thought.
My own tea routine involves drinking a fruity tea every morning when I return home from the school run and sit down to work. I had never thought about tea being something to pair with meals.
But Pure Leaf's Master Blender, Joyce Muendo, who led the masterclass, opened my eyes to the versatile ways in which we can use tea. I learnt about the history of tea, the different tea types and how they're all produced. In fact, I learnt how to know my Darjeeling from my Assam, and I discovered some fascinating festive tea pairings. It turns out a Himalayan Darjeeling could work well with a smoked salmon Christmas starter, while Earl Grey is the best bet for a lemon meringue dessert.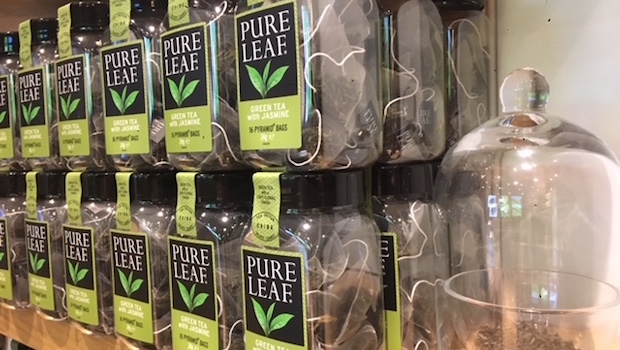 The one-hour class was held on the floor above the leafy and smart Pure Leaf pop-up on Sloane Square. The tea brand entered the UK market earlier this year, and the pop-up gives Chelsea shoppers an opportunity to taste the whole range of Pure Leaf teas served by expert tea baristas at the store's tea bar. Pure Leaf's teas are all ethically sourced and expertly crafted, and after tasting the range at the masterclass I decided my favourite was the Pure Leaf Black Tea with Red Berries – the ideal warming tea for a cold London day.
In addition to tasting the teas at the pop-up, shoppers can also curate bespoke gift sets including engraved tea ware, which can be personalised in the shop in less than five minutes, and receive expert advice on selecting the right blends for loved ones.
The Pure Leaf London pop-up at 31 Sloane Square, Chelsea, is open until 23 December 2017