Travel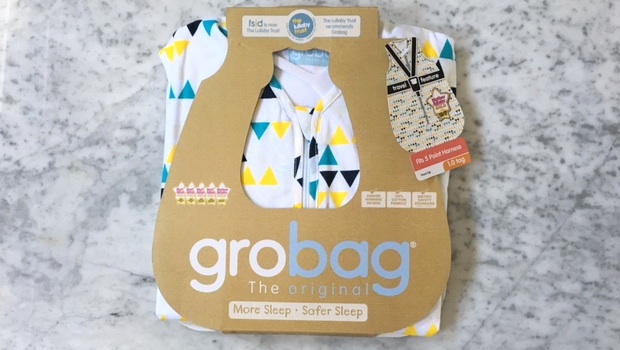 Published on August 10th, 2016 | 465 Views
0
Review: Travelling with lightweight Grobag for good holiday sleep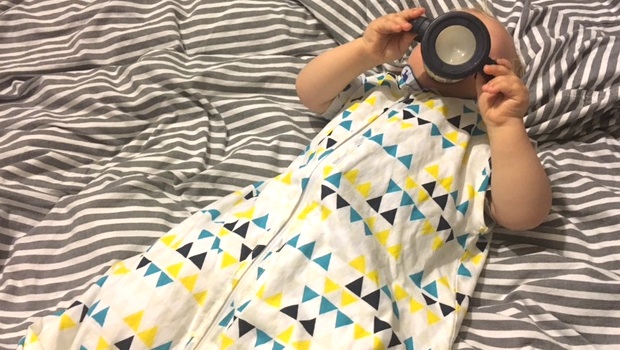 When I went on holiday in July I forgot to bring a sleeping bag for Baby Boy. Instead, I ended up turning the air condition on and off every night, worrying about whether he was snug under a blanket, or getting too cold after wriggling out of the blanket.
I had four nights of terrible sleep, mainly because of me constantly analysing the room temperature and what he was wearing. I usually ended up turning off the air-condition in the middle of the night, waking up in a too warm room, and Baby Boy returned home with eczema from being too hot.
The next time I travelled abroad I was pleased to have packed a 1-tog Zig Zig Travel Grobag (£31.99) from The Gro Company, which we'd received to review. The lightweight, quick-drying sleeping bag with a front zip didn't take up much space in our bag, and it is ideal for creating a safe sleeping environment in hot weather.
The thin bag was all I needed to be confident that Baby Boy was covered all night, and as long as I didn't change the air-condition I then knew he would be fine from 7pm to 7am.
Holidays used to be all about catching up on sleep, and although that has changed, I do at least want to avoid feeling exhausted after going abroad. As long as Baby Boy is in a sleeping bag I can change the layers underneath to adjust to different temperatures and I particularly like the 1-tog version for travelling light and for summer weather.
Easy does it!
Zig Zag Travel Grobag comes in 1 tog and 2.5 tog, and it's different from standard Grobags because they also feature a 5-point travel harness, meaning it's possible to use with a car seat or buggy, which would be perfect for late night travelling, for example, when you may want to recreate baby's usual sleeping environment on the go. Zig Zag Travel Grobag is available in sizes 0-6 months, 6-18 months, 18-36 months, 3-6 years and 6-10 years. 14-month old Baby Boy wears size 18-36 months, and there are guidelines for which size to choose HERE