♡ London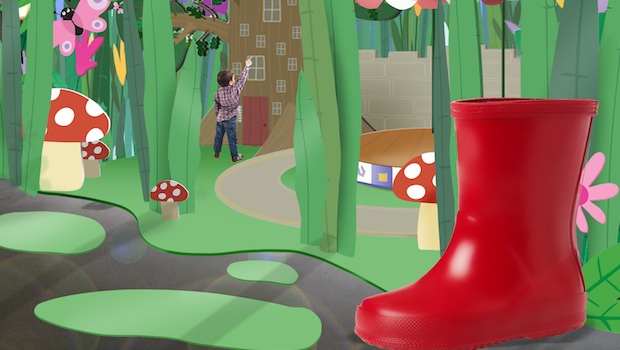 Published on May 28th, 2016 | 464 Views
0
5 half-term kids events in London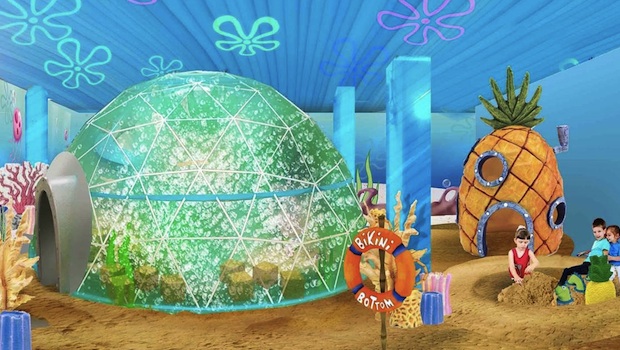 1. Visit the Sky Kids Cafe
Head to Carnaby Street and enter the worlds of SpongeBob SquarePants (see picture on the left), Scooby-Doo and Ben & Holly (see picture at the top) in a kids TV-themed play and café experience, where children can enjoy arts activities, meet characters form the shows and discover three imaginative play worlds. The Sky Kids Café, launched by Sky in celebration of their recently launched Sky Kids app, is open from 30 May to 1 June on 18 Marshall Street. The experience is recommended for preschoolers and children up to 9-years-old, and free tickets for a 90-minute slot can be booked online in advance. Sky is also celebrating the launch of the Sky Kids app with free character photo, face paint and a balloon at Westfield between 28 May and 5 June. 
2. Celebrate Elmer Day at Nomad Books
Independent bookstore Nomad Books on Fulham Road, near Parsons Green, is hosting an Elmer Day today on Saturday 28 May at 3.45pm. Little ones are encouraged to dress in bright colours and join in for a celebration of the patchwork elephant.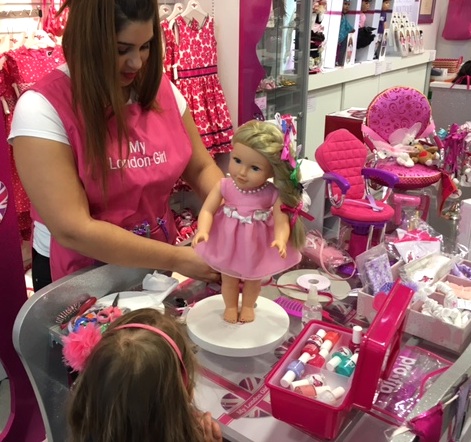 3. Pamper your doll at My London Girl
Earlier this spring three-year-old Big Girl was invited to a Spa Day at My London Girl, where the gorgeous Elizabeth doll we bought her last year could have her hair done and nails painted. Before coming we had looked at pictures of different hair styles, and Big Girl had decided on a side braid she wanted to go for. When it was time for Elizabeth's appointment, she loved standing next to the doll hairdresser on a stool to help comb her hair and pick out hair bands and later choose the nail colours. Doll Spa Day is back at My London Girl at Westfield for half-term on Tuesday 31 May from noon to 5pm. Booking is advisable and hairdressing is £5 and nail painting £4 per doll. It suits girls who love playing with dolls and will enjoy seeing their doll in the little spa chair in the shop.
4. Take the Marvel Team challenge at Westfield London
In the Disney Store at Westfield London, little super heroes can choose a Marvel team side–Captain America or Iron Man–and take on a quest to complete four super hero challenges. The free event focuses on super hero team spirit!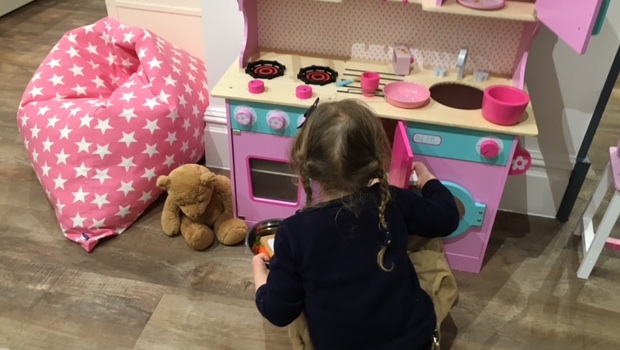 5. Shop at Great Little Trading Co
For half-term children's furniture and toy shop Great Little Trading Co is holding a showroom event, offering 20% off everything and free delivery for customers who shop in-store. The newly-opened Great Little Trading Co showroom in Wandsworth is full of role play toys, such as play kitchens and doll houses, and it is great fun for little ones to visit and play with the toys. There are also changing facilities and even a kids loo, making it a very family-friendly space.