♡ London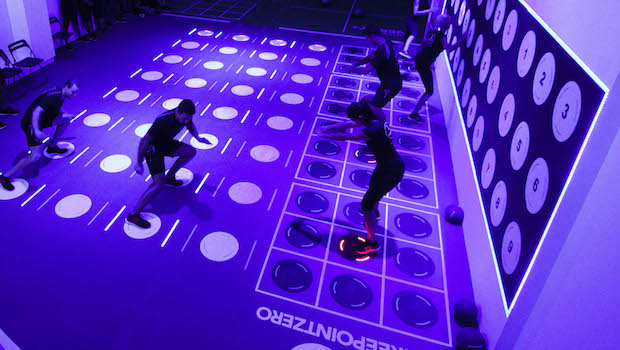 Published on March 29th, 2017 | 1285 Views
0
Harbour Club Kensington to open in June
One of the places I regularly go to is Harbour Club Chelsea, and last week I was excited to be invited to a lunch to hear about the latest addition to the Harbour Club portfolio.
In June, Harbour Club will open a brand new Kensington Club on Cromwell Road, featuring many of the facilities we love at the Chelsea Club and also some new features that will make me want to visit that venue too.
For families, some of the main attractions of Harbour Club Kensington will be a PRAMA studio–the first in London– and a dedicated kids studio with a varied offering, including taekwondo classes.
The PRAMA studio will be a fitness studio with interactive floor markings with LED lighting, and it can be used for instructor-led sessions for all ages, making it possible for families to have fun exercising together by chasing lights around the studio (The picture of a PRAMA studio above is not from Harbour Club Kensington, as the club is yet to be completed, but it is an example of what a PRAMA studio looks like).
Similar to Harbour Club Chelsea, Harbour Club Kensington will also have a crèche, a soft play area and swimming classes. The new club will have one large swimming pool, and a little, shallow paddling pool for the very youngest members.
Parents will also like the top fitness equipment, such as Woodway Curve treadmills and Wattbikes, and the different fitness studios, such as a high impact studio for combat lessons; a studio dedicated to reformer pilates; and a studio for Harbour Club's new high intensity Blaze classes, which include boxing, strength training and running on treadmills.
There will also be a business lounge where members can sit and work and a family lounge. The new club will not have any tennis courts like Harbour Club Chelsea, but memberships will be less expensive.
Harbour Club is currently running a promotion for the new Kensington Club, and full adult memberships can now be secured for £145 a month instead of £165, which will be the price from June. The prices for adding children to the membership will be £50 per child per month.
Harbour Club Kensington members will not have access to Harbour Club Chelsea–where full adult memberships are £265 per month–but Harbour Club Chelsea members will have access to Harbour Club Kensington