Growing up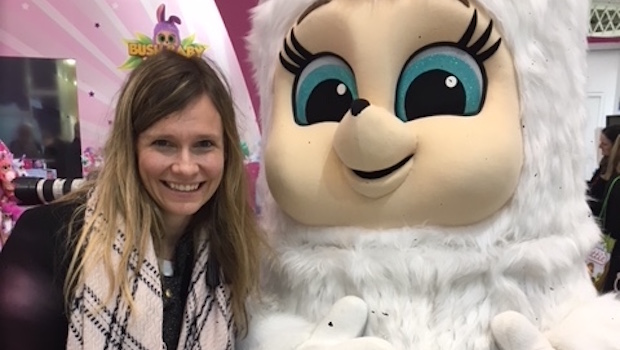 Published on January 24th, 2018 | 396 Views
0
My highlights from The Toy Fair 2018
Every January there's a new picture of me with a cuddly character on my Instagram feed. It's a sign it's Toy Fair time.
This year my 'celebrity' picture is with Princess Melina from Bush Baby World. She's a cute and pretty character who lives in a dreamy world that girls appear to love. The instant-hit series was released last year, and the result is a significant expansion of the range this year. Bush Baby World fans can expect to see the adorable and soft little toys in scented and glittery versions. There's also a huge new palace in the range, and a sweet carriage.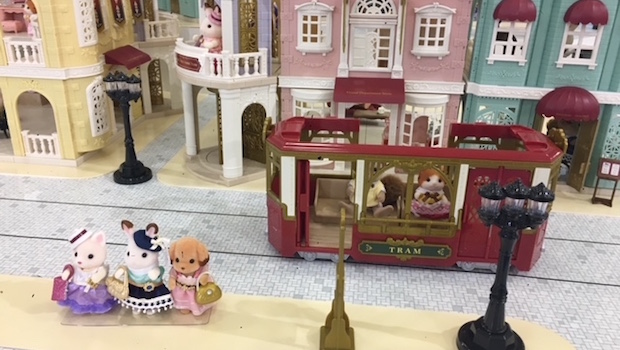 For girls, I was also excited to see what's coming from Sylvanian Families this year. There will be a large department store, restaurant and tram – all with a vintage-look. In addition, Sylvanian Families will be joining the collectible trend, bringing out blind bags with babies to collect later in the year.
In fact, after walking around the Toy Fair today it was clear that the collectible toy trend is set to continue in general, and Molang fans will enjoy seeing new little cuddly toys to collect.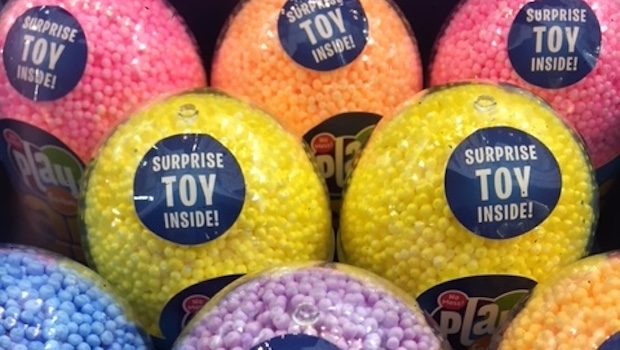 We've also been playing with Play Foam from Learning Resources a lot recently, and this range will be extended with single-colour Play Foam sets with a surprise toy figure to collect inside.
There will also be glow-in-the dark Play Foam, and I spotted glow-in-the-dark and light-up features for a number of other toys too. Little Live Pets birds will be getting new light-up wings, and from Little Live Pets I was also excited to see another cuddly dog being added to the range with new life-like features.
The popularity of pet toys was also reflected elsewhere, and Learning Resources has expanded its pretend play range with Pretend & Play Pet Vet Hospital and there's a vet clinic from doll series Our Generation.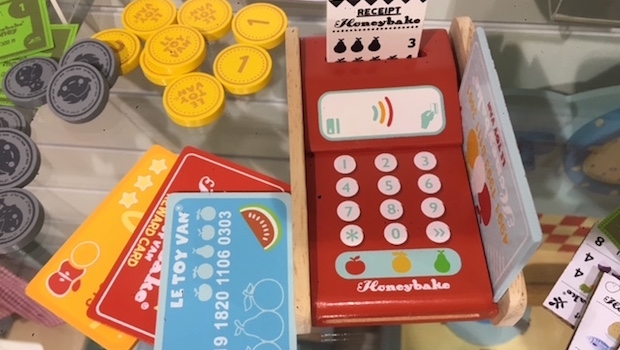 In the pretend play category, I also loved that Le Toy Van is releasing a new fun popcorn machine and card terminal with the contactless payment symbol. For children that also enjoy dressing up, new Snazaroo face paint pens that look like concealers and come in sets with different colours will be a welcome release, making it easier for parents to draw simple designs on little superheroes or princesses.
Another clear trend is technology impacting the toy sector, and I can't wait to see the new releases from BRIO hit the shops in 2018. At the Toy Fair, there were smart trains on display, and these could, among others, slow down when they got to a station with smart technology in the tracks, and there was also a record and play function on a new train station, which I could see being entertaining for kids.
In terms of educational toys, it was fun to see Learning Resources bringing out new code and go robot toy Botley, which allows children to programme up to 80 steps in one sequence.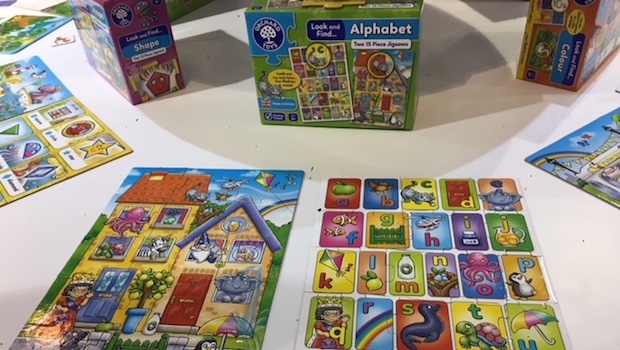 I also liked the look of the new Look and Find jigsaws from Orchard Toys, which are sets with two 15-piece puzzles. One of the puzzles has an illustration, and the other one has a list of letters, numbers, shapes or colours that children can look for in the accompanying illustration. I also liked the look of a new Orchard Toys game called Money Match Cafe, which I could see being both fun to play and good for teaching children about money.
Finally, films will continue to shape the toys children will be playing with in 2018. Paddington was a family favourite from last year, and University Games has a new game coming out for over 6s that looked entertaining to play for children–and useful for learning to recognise London's monuments.
Some of the other films that we're looking forward to in 2018 will be the Peter Rabbit movie coming out in spring and Disney and Pixar's The Incredibles 2 coming out in summer. Jumbo will be releasing new Peter Rabbit puzzles and TOMY's Lamaze will have fun Incredibles 2 baby toys, including clip and go toys, teethers and a play mat.