♡ London
Published on January 11th, 2017 | 711 Views
0
3 ways to introduce kids to tennis in London
Get girls excited about tennis with Miss-Hits
Last year I was invited to try Judy Murray's Miss-Hits tennis programme designed for girls, and I would have loved Big Girl to go to weekly Miss-Hits lessons. Right now, girls can take Miss-Hits lessons on Sheen Common in South West London, but the other venues are in North London. The programme makes tennis extra fun for girls, incorporating activities that are likely to appeal to girls, such as a warm-up dance and games with fluffy balls and chiffon. There are also colourful Miss-Hits characters, an app and stickers that are sure to get girls excited about the sport.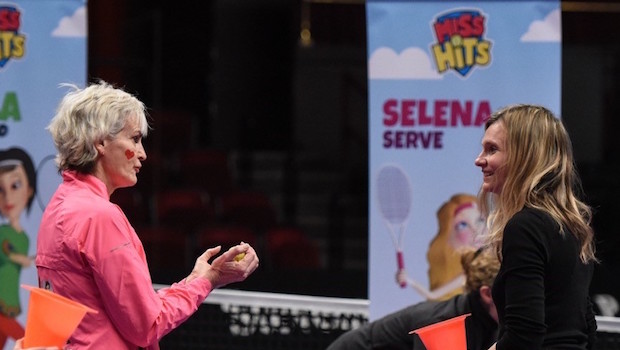 Start early with Teddy Tennis
We were eager to get Big Girl into tennis at an early age, and Teddy Tennis offers lessons for children from two and a half years. It's a very sweet programme, which makes tennis fun for kids. They warm up with games that make the little ones laugh before the children have a go at hitting balls over the net and playing games using tennis balls. After the sessions the kids return home with Teddy stickers. There are Teddy Tennis classes in Battersea Park, Holland Park, Wimbledon and Kingston, for example.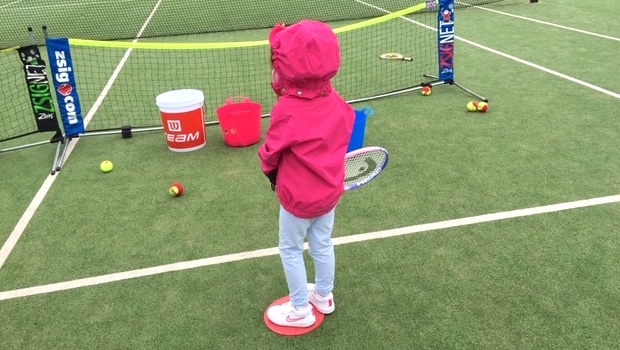 Take a holiday camp with Henry Lamb Tennis
Henry Lamb Tennis, started by a former Fulham Prep teacher, offers tennis camps and clubs, and they're already taking bookings for the February half-term and Easter camps, which are held at Kensington Prep School in Parsons Green, Newton Prep School in Battersea and Putney High School in Putney. Big Girl enjoyed the camps last time she went, and since I'm struggling to fit in weekly tennis lessons at the moment, I think holiday camps are fantastic for keeping her interest in tennis alive.