Travel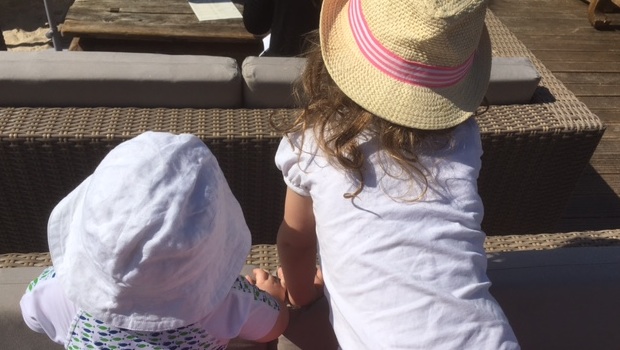 Published on January 6th, 2018 | 176 Views
0
Keeping children safe with ID bracelets and ICE cards
In 2013 I first started thinking about emergency contact details for kids. I did a review of a personalised silicone wrist band from AbsoluteID with a steel tag engraved with contact details or medical information.
I was concerned about child safety when travelling or being in crowded places, and an ID band seemed like a must-have. More recently, I've forgotten about ensuring we all have emergency contact details on us, so I've now added it to my list of things to get sorted out quickly. Here are some of the options I've looked at:
1. ID bracelets
The silicone bracelet I reviewed in 2013 appeared to be very good quality, and I've been thinking about getting more of these for the whole family. I liked that the AbsoluteID wrist ID bands (£11) were available in different sizes, including a size suitable for toddlers, and there are three lines for engraving. This meant we could include a name and two phone numbers, or choose to have a line for medical details, such as allergies or blood group. AbsoluteID also offers medical alert wristbands.
2. Sticker labels
To ensure items don't get lost, I try to use sticker labels for clothes, and I usually order them from MyNametags, which I reviewed one year. I've found sticker labels extremely easy to use. Although there's generally not space for a lot of text on them, one idea would be to do two different stickers to add more information to some items of clothing, such as outerwear. I've also noticed Zazzle offers Child Emergency Information Stickers, which are suggested for use on car seats, forms or other items, and AbsoluteID now offers permanent labels.
3. ICE cards
The quickest way to ensure children and adults alike have emergency contact information on them would still be to create an In Case of Emergency (ICE) Card. There are a number of cards that are free to print online, or the other option would be to do a homemade one–perhaps even have it laminated in a print shop. Adults can have the cards in wallets, and children can keep them in pockets at this time of year.
For me, 2018 is again about safety and ensuring easy access to our contact details!