Growing up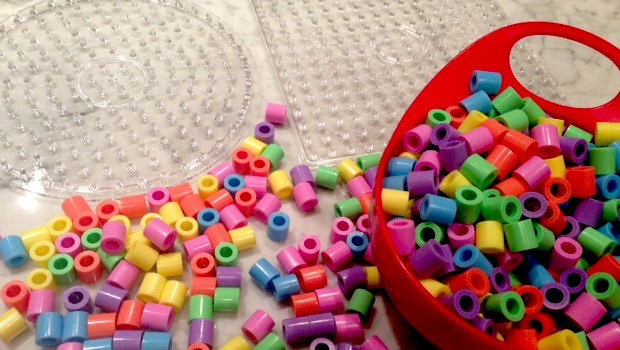 Published on December 26th, 2014 | 333 Views
0
Keeping the family entertained with beads during Christmas
It's not often we spend as much time at home as we've done in the last few days, and that's why I've been thrilled to have a range of art activities to get stuck into. Beads are our new thing this month.
We first bought pegs on board, as we were advised they would be brilliant for Baby Girl to keep practising her tripod grip, and we've now expanded to beads for creating jewellery and fun creations.
Baby Girl received the Melissa & Doug Sweet Hearts bead set in her advent calendar (recommended for ages 4+), and I've been sitting with her while she's made some colourful and funky necklaces with the cords and wooden beads that come in the box.
For Christmas, a friend got her My First Hama Maxi beads (recommended ages 3+), and even Daddy T joined in when we all started creating patterns on different shaped pegboards yesterday. It was the perfect family activity, and Daddy T got so excited he instantly wanted to buy more pegboards and beads, so he asked me to find out where we could get them. I've never looked for Hama Beads in shops before, but I'm sure the huge Hobbycraft shop in Croydon (open today from 9am-6pm) would be a good bet, or The Entertainer toy shops in Southside or Westfield shopping centre (they stock them online at least), or Hamley's.
Happy days at home!