Travel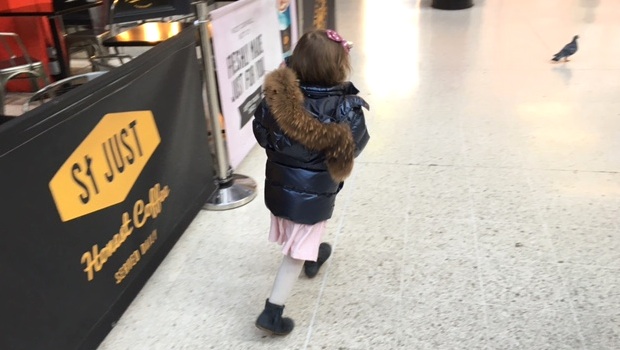 Published on March 24th, 2016 | 362 Views
0
How to make travelling by train easy with kids
'Who's that man?'
Three-year-old Big Girl was very excited about our train journey organised by train ticket booking site The Trainline the other week, and it made me wonder why we hadn't taken her on more trips by train. Even seeing a ticket officer walking up the aisle was a new experience.
Big Girl helped me show him our mobile tickets on my iPhone, which was not only new to her, but new to me too. Our tickets had been booked through The Trainline app–now offering mobile tickets on selected routes.
The mobile tickets, available on Chiltern Railways among others, made it incredibly easy to travel, as there was no need to queue up to collect tickets at Marylebone Station in the morning when we were travelling to Warwick Castle. We could head straight to the train after picking up our morning latte and hot chocolate, simply scanning the screenshot on my phone at the turnstile to enter.
Throughout the journey, I could follow our progress on the app, and when we changed trains at Leamington Spa and I failed to find an information screen with platform updates, I found the updated information on the app instead.
The trip reminded me how relaxing it can be to travel by train, and with no nightmare queues for ticket collection, we had a stress-free start to the day.
It didn't even matter that we forgot to bring the iPad. The little Sylvanian Families bunnies and babies I had packed in Big Girl's activity backpack kept us going for an hour, and after that we moved on to drawing and writing.
I didn't exactly get a chance to read a magazine as Big Girl had suggested when she persuaded me to buy myself one at Marylebone Station, but travelling by train meant we could spend some quality time together, which is not the case when we go by car.
I now know three-year-old Big Girl really enjoys travelling by train, and after our day trip I want to make a habit of taking regular train journeys.
Easy, fun and stress-free!