Growing up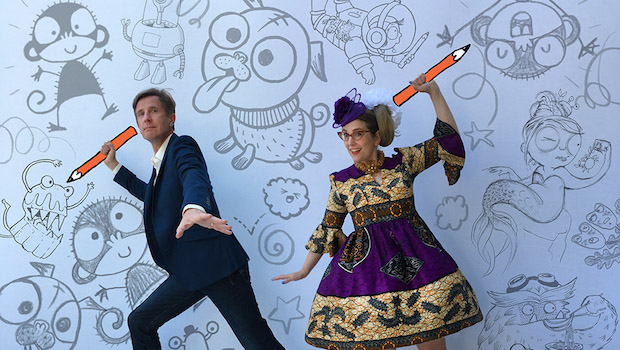 Published on September 6th, 2017 | 294 Views
0
New doodle activity book Pug-a-Doodle-Do for inspiring children's imagination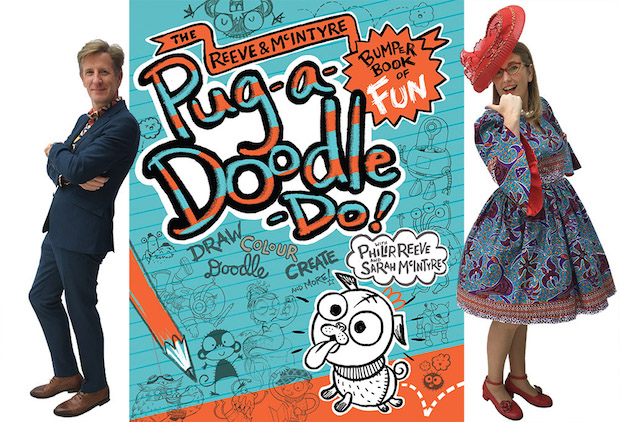 When five-year-old Big Girl and I were in South Park earlier today, Big Girl was busy naming pugs. She was writing different names next to a large number of pugs in a new quirky and inspiring children's activity book.
It was the new doodle activity book Pug-a-Doodle-Do by children's author Philip Reeve and writer and illustrator Sarah McIntyre, which Big Girl had received to review (Oxford University Press, £10.99). This large activity book is one of several fun books I've seen recently that are aimed at inspiring children's imagination, encouraging children to create stories and draw, and I like how the fun activities in the book are entertaining for children and can help young writers start new stories.
This was also what I liked when we met the doodling duo at an event with Emirates last year, and I remember being impressed with their tips for storytelling and drawing.
To celebrate the new book, there will now be a Pug-a-Doodle-Do Day where visitors can meet Philip Reeve and Sarah McIntyre on Saturday 9 September at South London bookshop Tales on Moon Lane in Herne Hill.
Booking is essential for the event and tickets are £3 (redeemable against the Pug-a-Doodle-Do book on the day).