Growing up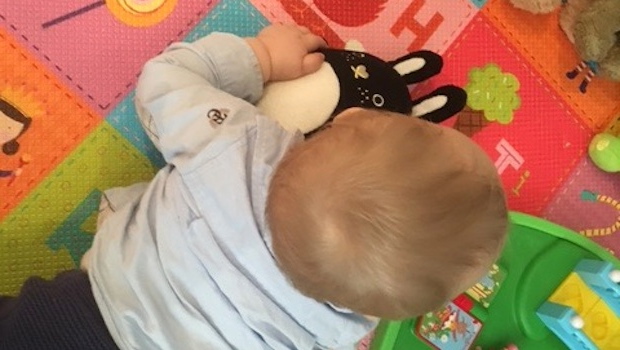 Published on April 28th, 2016 | 273 Views
0
Noodoll launches Luxe soft toy range with adorable characters
When Big Girl did a drawing of the family the other day we were all lined up next to each other apart from Baby Boy. He was drawn with a rectangle around him–the hospital crib–and was lying next to his soft toy, which she must have remembered we'd put there for photo opportunities.
As a big sister, she always wants to ensure Baby Boy has a soft toy at hand to comfort him if he's upset, and one of our current soft toy favourites is Baby Boy's black and white Noodoll bunny with gold details (£23.50), which he received to review. 
London-based kids accessory brand Noodoll has launched Noodoll Luxe, a range of Noodoll Ricemonsters with embroidered metallic finishes. The cute Ricemonsters have different personalities, and when shopping online, customers can shop by personality, choosing shy, happy or adventurous, for example.
Riceberry, the one Baby Boy has, is a sociable and funny character, which suits him perfectly. We adore the gold nose detailing on the luxe version, and although it's soft to touch, it could also be a sweet, little cushions for a contemporary and stylish kids room.
I'm not surprised Noodoll is popping up in several design-led shops I like, and they are stocked by Ivy Cabin, which Mummy in the City is currently running a competition with, and howiwonder.co.uk.