Travel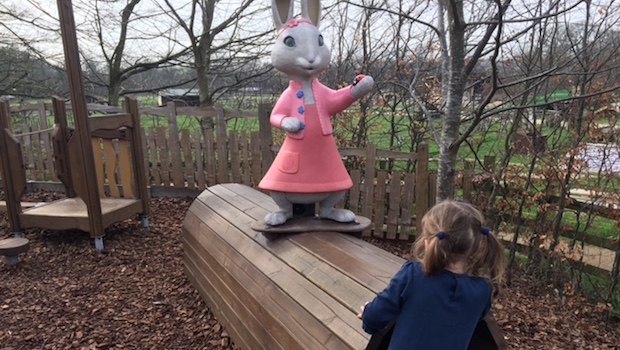 Published on March 13th, 2017 | 469 Views
0
Celebrating Peter Rabbit Adventure Playground birthday at Willows Activity Farm
'This is so fun! Let's go again!'
When we were at the Peter Rabbit Adventure Playground at Willows Activity Farm on Saturday, celebrating the 1-year anniversary of the world's only Peter Rabbit playground, four-year-old Big Girl was running around wanting to try everything.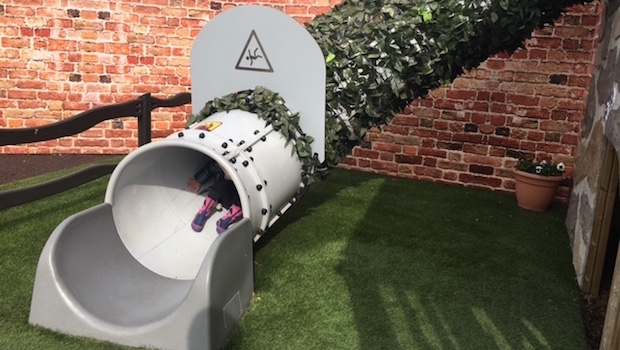 I think we were both truly taken aback by the playground. It's probably the prettiest playground I've seen, and this morning I was telling other mums about how nice it was to see tunnel slides covered in artificial leaves instead of the usual bright colours seen on playgrounds.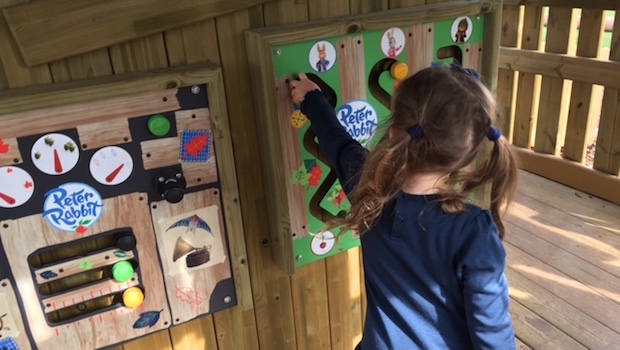 The Peter Rabbit Adventure Playground, designed for children aged 6 and under, blends in with the rest of the farm park, and features different talking characters and areas to explore, including Mrs Tiggy-Winkle's Kitchen, the Jeremy Fisher Music Pond, the Peter Rabbit Secret Treehouse, and Mr Mcgregor's Garden. Despite Saturday being a beautiful spring day, the playground didn't feel crowded and there were no queues.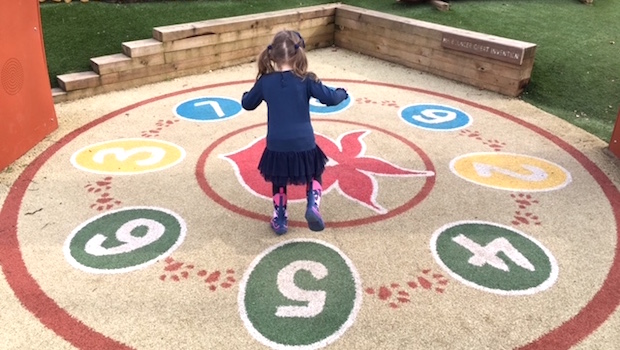 Many of the activities were also great for children to do together, and I loved Mr Bouncer's Great Invention, an area where numbers were automatically called out and kids would race to the different numbers. It looked super fun and great for little ones who are full of energy.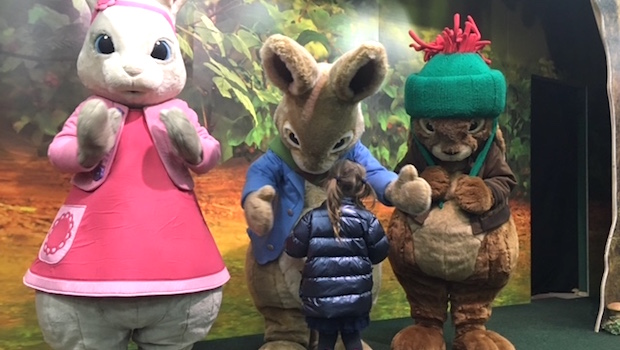 Before visiting the playground, we went to the Peter Rabbit Theatre, where there was an interactive 20-minute show with the three charming main characters from the CBeebies Peter Rabbit show, and the Peter Rabbit & Friends show will be running daily as part of the Easter Eggstravaganza at Willows from 1 to 17 April. Children in the audience were up on their feet, singing and dancing with the lovable furry friends, who were also available for meet and greet sessions in the park at specific time slots.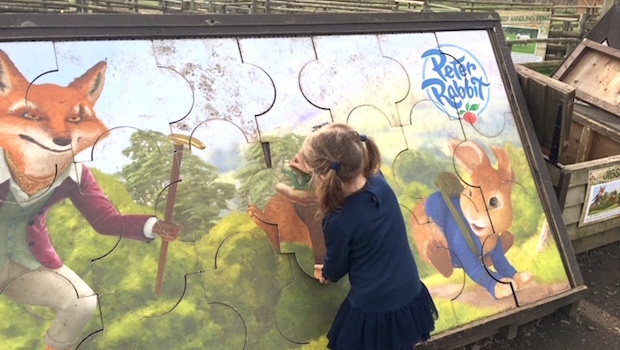 Towards the end of our visit I managed to get Big Girl across to the animal feeding area outside, where we could feed goats the animal food that is available to buy at Willows (60p for a bag) and then later to the barn with horses, cows, sheep, rabbits and guinea pigs.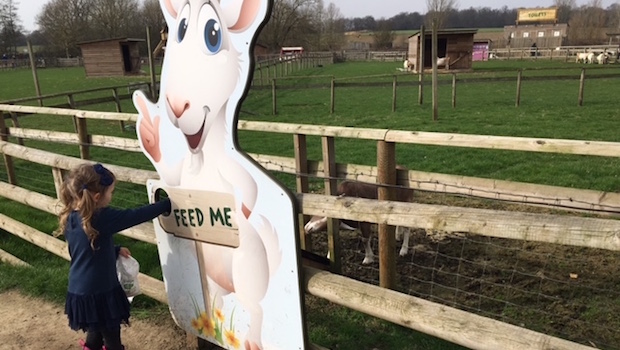 Big Girl got to hold a guinea pig and to put an end to the discussion of why she couldn't have a guinea pig at home we bought a cuddly guinea pig in the gift shop on the way out. I also had to promise her that we would most definitely go back to Willows to meet Caramel the Guinea Pig again.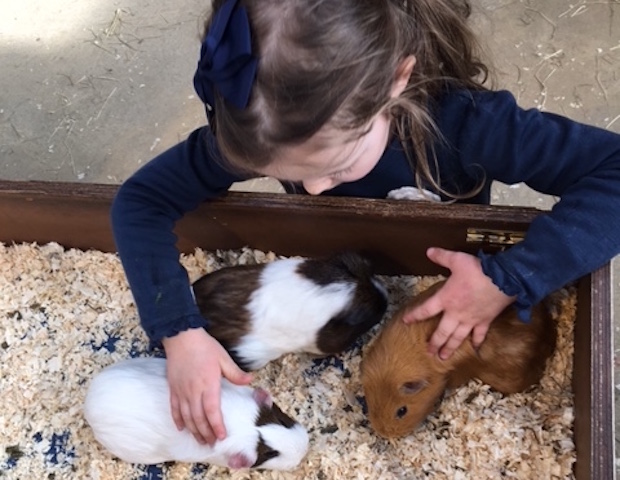 Until next time!
It took me around an hour to drive from Fulham to Willows Activity Farm on Saturday morning, and it took us a bit longer to get back in the afternoon. It is located near St Albans and is recognised as the largest farm park in the UK