Mummy-time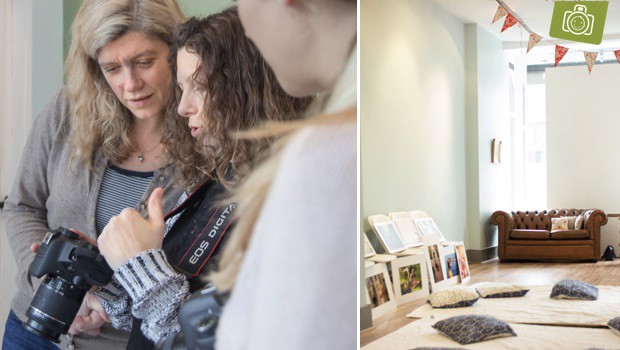 Published on June 1st, 2015 | 407 Views
0
Photography for Parents courses for London mums who want to take top children's photos
When first becoming a mum, it can easily feel like a shock, and breastfeeding seven to eight hours a day can make anyone feel quite grounded. But maternity leave doesn't have to be all about discussing feeding complications and doing an enormous load of laundry.
As soon as mum is ready to be out and about, Photography for Parents has the ideal option for mums who want to have a non-baby related activity on the agenda.
The mummy-focused company offers practical, baby-friendly photography courses, where mums can park the buggy at the back of the room, sit with their baby on a carpet on the floor, and learn how to take beautiful photos of their children.
Babies up to walkers are welcome to classes, and during the interactive sessions they act as mum's model. Everyone brings their own cameras to learn how to use them, which is often the challenge when parents invest in expensive camera equipment to take top photos of children growing up.
I visited a class briefly in the mummy-friendly Drink Me Eat Me café in Chiswick, and I could quickly see how easy Photography for Parents is making it for mums to gain a new valuable skill while looking after baby at the same time. I love that the course covers exactly what parents want to learn, which is not necessarily to take pictures of flowers, for example, but to take good quality photos of their own children and capture all the memories on camera.
Course-goers receive session notes by email after each class, and if baby is sick and they miss a class, they are welcome to catch up on that class at a different venue. After each session course-goers are also encouraged to try their new skills at home, where lighting might be different, and the photos can then be discussed in class to teach everyone why something worked or didn't work.
Photography for Parents is currently running five-week courses in Chiswick, Queen's Park and Dulwich, and the course fee is £149 (£129 with early bird discount)