Pregnancy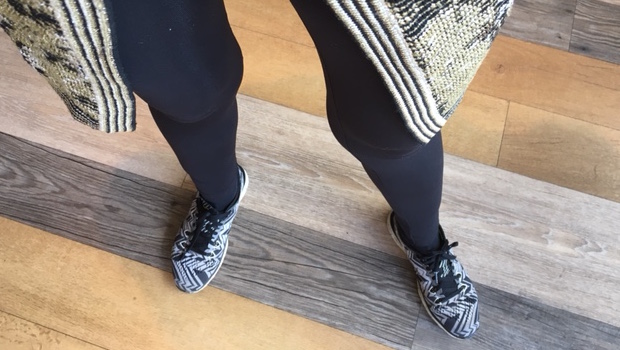 Published on October 6th, 2016 | 879 Views
0
Review: Post-pregnancy compression leggings from Belly Bandit for busy mums

My life is pretty easy now. At least when it comes to morning arguments with Big Girl about what to wear. I've come to love school uniforms, which make our mornings less stressful, and I've practically adopted a uniform of my own too.
The summer wardrobe is gone, and I'm now back to wearing black leggings. Today I'm wearing a super comfy pair of smooth and slightly glossy leggings from Belly Bandit, which I've received to review, and they are spot on for my everyday routine involving running between school, nursery, South Park, Gail's, St Clements, Harbour Club, Monkey Music and Budokwai.
The nylon Mother Tucker compression leggings from Belly Bandit (£79.96) are aimed at mums, and I wish I'd had them last autumn to wear in the months after Baby Boy was born. The post-pregnancy friendly leggings can be pulled over the tummy, and they are designed to smooth out tummy and thighs.
This was exactly the type of versatile wardrobe staple piece I would have loved to have straight after giving birth, as I found it more difficult to find clothes that were both comfortable and flattering at that time. The leggings are, however, still great for wearing now, and I glam them up with a crisp shirt or sparkly cardigan.
A mummy uniform!
Black Mother Tucker leggings are available to buy online in sizes S, M and L, and I wear a size S