Growing up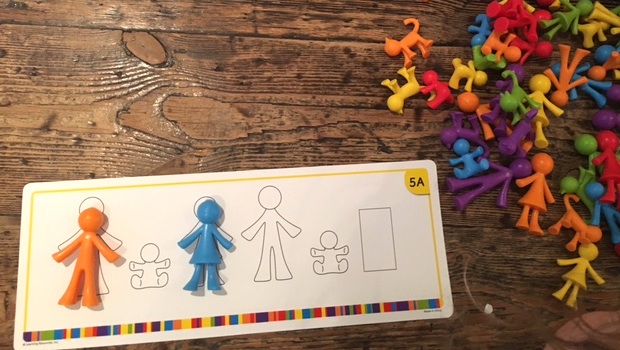 Published on July 29th, 2016 | 485 Views
0
Practising early maths skills with Family Counters from Learning Resources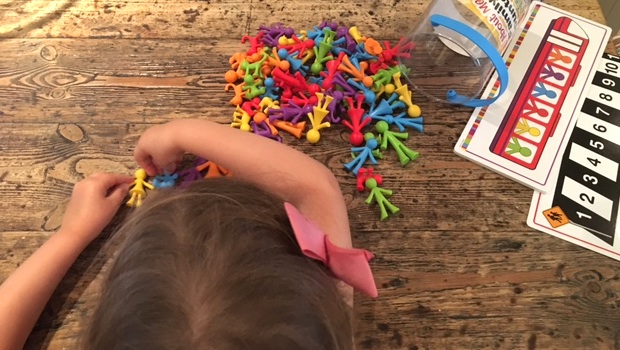 'Do you have family counters? Can we play family counters?'
Last year I found myself buying toys designed to help with number recognition, and I was worried it could be challenging to get an artistic Big Girl excited about Daddy T's favourite topic–maths.
Now I realise I had nothing to be concerned about. Big Girl, who's soon to turn four, has not only changed in the past six months, but also taken a keen interest in a maths game we received to review from Learning Resources. All About Me Family Counters (£18) and All About Me Family Counters Activity Cards (£11) have been an instant hit. 
Family Counters was the first toy she asked me if I'd brought when going on holiday, and I felt super guilty for having left it behind since it's designed to help teach early maths skills. 
I was recommended the set after explaining that subtraction and additions were of interest now, and Big Girl loved the look of the cute and colourful Family Counters when I showed her the picture online. I thought we could get by with just the counters, which come in sets of 24 or 72 and are great for counting, but I'm thrilled we received activity cards too.
The cards, which can be used in any language, make it easy to use the counters in a way that teaches maths skills, including patterns and sequences, sorting, addition, subtraction and multiplication, as well as language prepositions. 
Big Girl, who's soon to turn four, loves that the counters are like little dolls and gives them names. The activity cards have been a bit confusing when there's not been a sister to put on, but she's enjoyed using cards and does not seem to think of them as anything else than a fun game.
A sweet and educational set for young children!
All About Me Family Counters Activity Cards can be used with either a big or small set of the All About Me Family Counters figures, and the set with 24 figures is £7. I think the main reason to get the £18 Family Counters set with 72 figures would be to have more for counting and sorting.