Reviews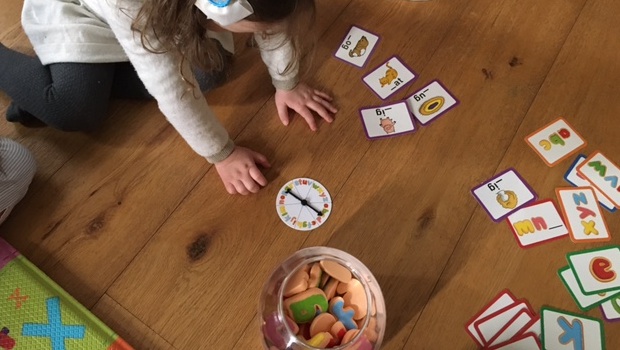 Published on April 21st, 2016 | 36738 Views
0
Review: Goodie Games ABC Cookies from Learning Resources for supporting literacy skills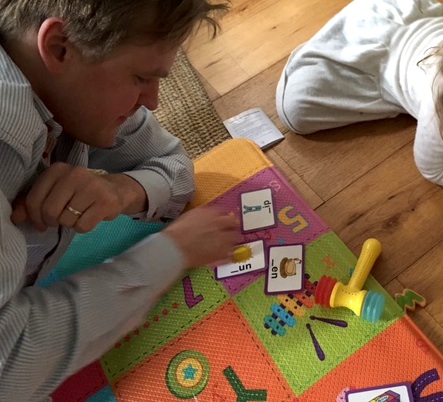 'Can we play the cookie game?'
On Saturday I was sitting in the front seat of the car with a bag packed to the rim with food, drinks and toys to keep Big Girl and Baby Boy happy while driving to Wembley, but I had failed to realise Big Girl had expected me to bring a large jar of plastic cookies. This was rather annoying as I want to take every opportunity to support her reading, and the cookie jar she referred to is really a reading game in disguise. 
By the time we had returned home the moment of interest had passed, but other times both Daddy T and I have camped out on the sitting room floor on weekends to play Goodie Games ABC Cookies from Learning Resources (£18), a game we received to review. 
I picked this to review as one of my very favourite toys for preschoolers is the Smart Snacks Number Pops from Learning Resources, which we bought in autumn to help three-year-old Big Girl with number recognition, and since we've had success with food-themed educational toys, I figured ABC Cookies would be a gem.
The cookie jar is the next step up. It's designed for children aged 3 to 7 and ideal for children who like playing games–something I noticed we started doing more after Big Girl turned three.
There are four different games to play with the cookies shaped as lower case letters, and the easiest game helps children practise matching letters, while a more difficult game requires players to find the beginning sounds in short words. 
The jar is not something we've pulled out for play dates, and I've found it's been more about Daddy T and me playing with Big Girl. When teaching this age group literacy and numeracy skills, I think it's essential to make it varied and find something that interests them, which is why I like the cookie game–a game Big Girl thinks is about playing with her parents and not reading.
Mission accomplished!