Reviews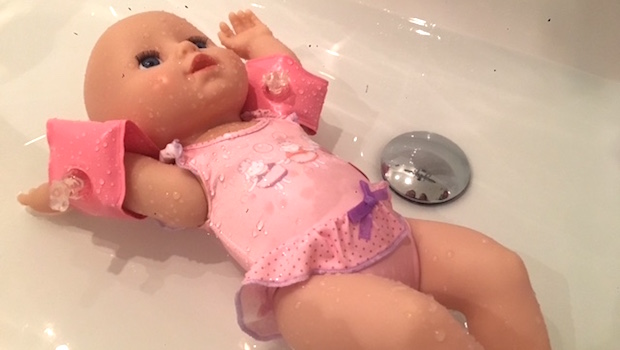 Published on November 15th, 2017 | 154 Views
0
Review: Baby Annabell Learns to Swim for a doll with unique life-like features
When it starts getting closer to bedtime these days we have not two, but three little ones eagerly waiting for a bath. One boy, one girl and one doll.
Big Girl has received Baby Annabell Learns to Swim to review and the doll has become all important for bathtime – in addition to making it into the select group of babies that go to a pretend nursery in the living room and take pretend holidays to the kitchen.
Baby Annabell Learns to Swim has more life-like functions than other dolls I've seen, as she wiggles around when she comes in contact with water and makes splashing sounds when we turn her on the side and back. The unique features have made waterplay in our house even more popular than before, and both Big Girl and Big Boy appears to love that Baby Annabell is doing exactly what they're doing – learning to swim.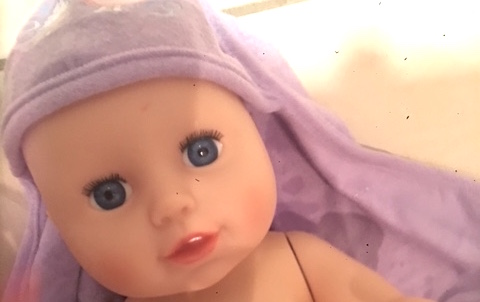 In fact, for the release of the new doll, Baby Annabell Learns to Swim has teamed up with Olympic swimmer Rebecca Adlington, who has revealed her tips on giving youngsters confidence in the water.
One of Rebecca's tips includes making use of toys as well as flotation equipment available when teaching children to swim. Toys can provide a good distraction, and toys, such as the new Baby Annabell Learns to Swim doll, can help give children the courage to take the first steps towards swimming.
The Olympian also advises parents to start lessons early, as it is about building confidence and awareness from a young age and swimming can help with a child's muscular development and promote understanding of physical abilities.
At home now, it is Big Girl who is the swimming coach while Baby Annabell Learns to Swim is happily babbling in the water dressed in the swimsuit she comes in and wearing little inflatable armbands with a cute sheep design. The armbands don't require much air, so Big Girl can prepare baby for swimming herself, and when she's done she can dry her in the sweet towel she came with.
For Baby Annabell fans, it is worth noting that the size of the Learns to Swim doll appears to be slightly smaller than the classic Baby Annabell dolls, so we've found the other clothes are a tad big on her and the bottle and dummy don't fit her. Baby Annabell Learns to Swim is instead about the unique swimming features resulting in new opportunities for imaginative play.
A splashing, cool doll that is bound to be a popular Christmas present for girls!