Fashion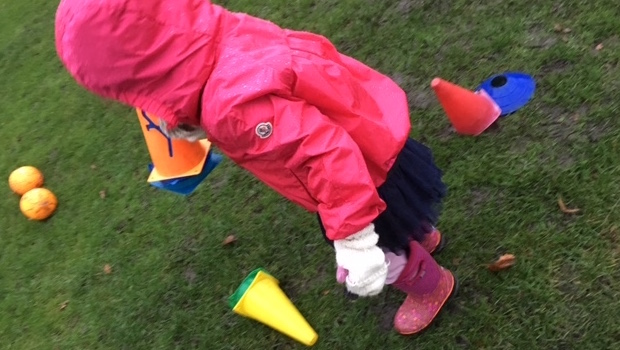 Published on January 15th, 2017 | 375 Views
0
Review: BOGS footwear for keeping the family warm and dry in London winter weather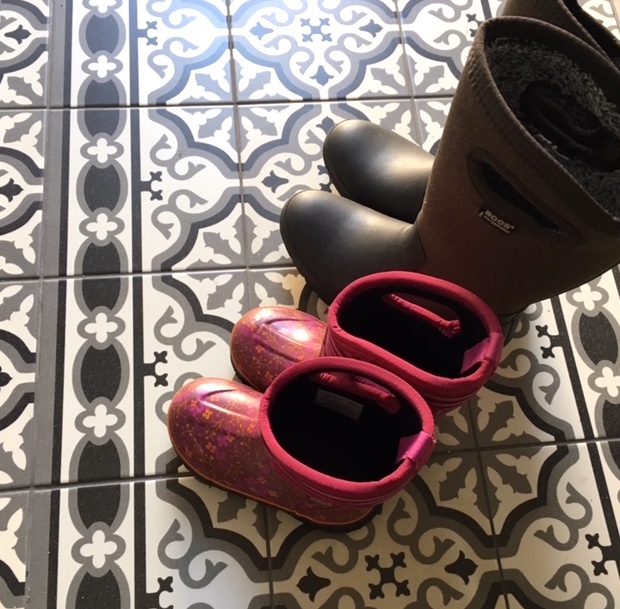 Last week I had second thoughts about Baby Boy starting football lessons. It was pouring down. It was muddy everywhere, and the idea of being in Hurlingham Park for an hour did not sound super appealing.
But I kept thinking that it is fantastic if the children can have a semi-Scandinavian upbringing despite us living in London, and one of the things I remember from my own childhood in Norway is playing outdoors in all weather. In fact, there's a Norwegian expression that translates to: "There's no bad weather, only bad clothing."
That's why I brought a pile of clothes to football practice and made sure all three of us were wearing our new BOGS footwear, which we had received to review. BOGS, a US brand, specialises in 100% waterproof, functional footwear, and offers a range of styles that are comfort rated down to –20°C.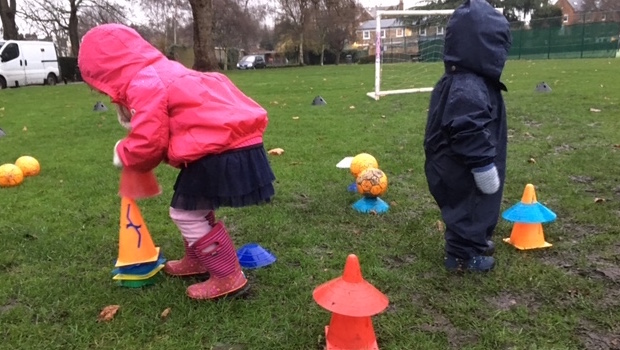 BOGS boots, recognised by the pull-on handles that make them easy for kids to put on and for parents to carry, are all waterproof and most styles are tall like traditional wellies.
With the current drop in temperatures, however, I  like that the boots are much warmer to wear than traditional wellies. The children didn't need extra socks to be outdoors and play football, for example. They were dripping wet when we came back in the car, but both had warm and dry feet.
Baby Boy was wearing the B-MOC Puff Owl Baby boots (£45), which feature a soft lining to keep little feet warm and a draw cord to ensure a secure fit. I think they are ideal as winter boots for both playing outside in all weather and for taking on a ski holiday because they are lightweight, warm, waterproof and have a sturdy outsole and toe bumper.
For Big Girl I chose the Classic Flower Stripes kids insulated boots in Fuchsia (£52), and from looking at them I would never have guessed that they were designed as winter boots. They do, however, feature 7 mm Neo-Tech insulation, which keeps little feet warm in cold weather, and they have been ideal for playing outdoors even in the weather we've been experiencing in London in the past week.
I also think Big Girl will be wearing them on rainy days throughout the year. I've been impressed with the thick quality outsoles, which appear to provide good grip on muddy terrain and in wet conditions.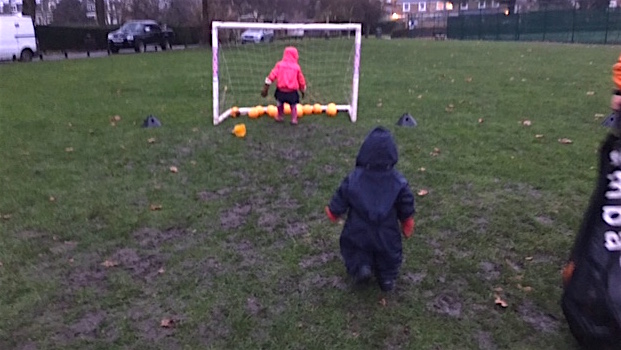 In terms of the outsole, it's the same with the Crandall Tall women's insulated boots (£90) that I received in chocolate. The lining,, however, is different on these than the boots we picked for Big Girl, and I love how soft the Crandall boots are inside, which make them really cozy to wear. These quality waterproof boots are all about keeping warm and looking stylish in a classic tall boot that is appropriate to wear in rain and cold conditions.
Bring on winter!