Reviews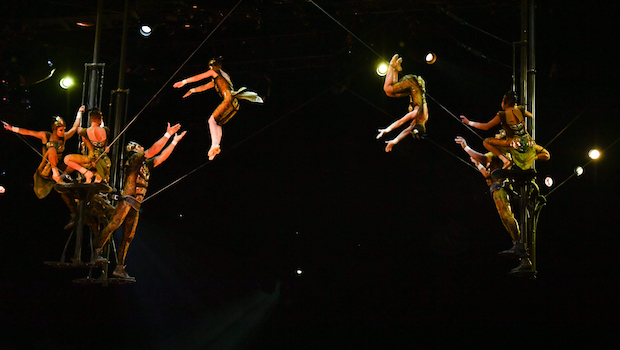 Published on January 11th, 2018 | 107 Views
0
Review: Cirque du Soleil's OVO wows with acrobatics talent at Royal Albert Hall
'Which act did you like the best?'
'I liked all of them!'
Last night Big Girl and I attended the opening night of Cirque du Soleil's OVO at Royal Albert Hall, and she appeared to like everything from the juggler and the dancers to the trampoline artists and the trapeze performers.
OVO, which means 'egg' in Portuguese, premiered in Montreal in 2009, and the eight-week run at Royal Albert Hall marks its UK debut. The high-energy show features a 50-person strong cast and brings the audience into a plant world of insects and small creatures. Even before the show started, cast members in colourful costumes were fluttering around the stalls to buzzing tunes playing in the background and setting the scene for the show that is a celebration of nature. We were already smiling by the time grasshoppers came swaying on tall poles, and the action started on stage.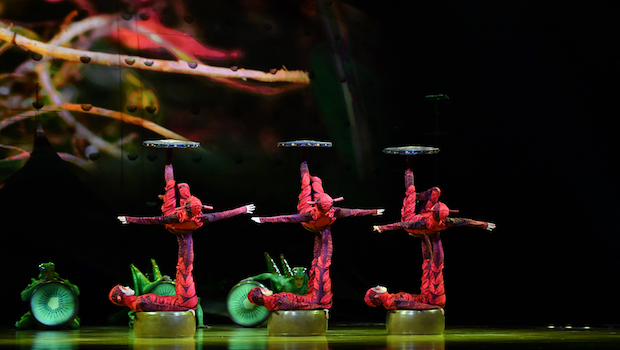 It was the brilliant circus acts in the show that kept us glued to the edge of our seats. In the first act, we went from being amazed by the synchronised, foot-juggling dancing ants throwing giant-sized slices of kiwi fruits in the air to being impressed by the trapeze artists doing somersaults high above us. In between the acts there are clown acts–a male insect trying to impress a ladybug–but for me it was the amazing acrobatic acts that made for a brilliant show.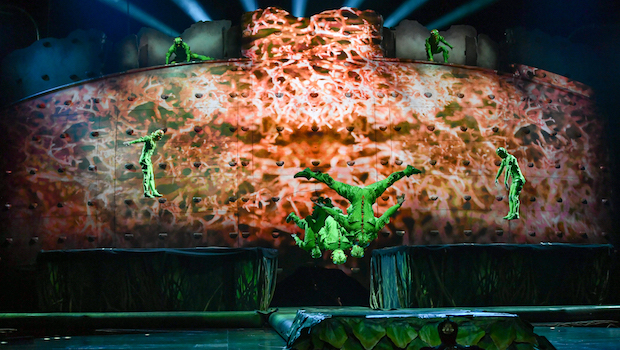 I also think the show's insect-theme worked well for showcasing the skilled acrobatic performers, and the ultimate highlight was the finale, which reminded me of what had captivated us at a Las Vegas Cirque de Soleil show we went to some years back. The OVO finale sees 10 performers leaping onto trampolines, running up a wall, doing somersaults, flips and handsprings. It made for a breathtaking ending to the production, and we left feeling we'd seen first-class gymnasts on stage in Royal Albert Hall. We were wowed.
OVO will be performed at Royal Albert Hall until 4 March 2018, and later this year, OVO will embark on a UK arena tour.