Mummy-time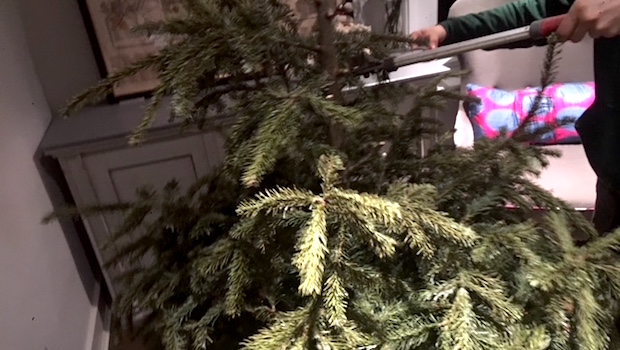 Published on January 3rd, 2018 | 219 Views
0
Review: Fantastic Services London Christmas Tree Disposal for clearing out the living room
'Is Father Christmas coming today?
It turned out Big Boy quite liked Christmas Day, and ever since realising that Christmas was pretty amazing, he's regularly checked if there have been more presents appearing under the tree or woken up asking if Father Christmas has now been.
To avoid confusion, I was happy to take the decorations in the living room down today and move on to new and exciting events.
Guidelines for how to recycle Christmas trees is different from borough to borough, and for some it may be practical to explore Christmas Tree Disposal services. I was offered the opportunity to review the Fantastic Services Christmas Tree Disposal service, and the Fantastic Services gardeners arrived on time and dismantled our tree. They cut off branches before taking the tree out, which meant the large tree we had didn't damage any walls or pictures hanging on the walls.
In addition, the friendly gardeners swept away needles and helped remove a few decorations that we'd left on by accident. Stress-free and efficient.
Fantastic Services Christmas Tree Disposal Service includes stand removal, tree dismantling, removal of the tree, needles swept away, and recycling. There's also an option to add removal of decorations.