Reviews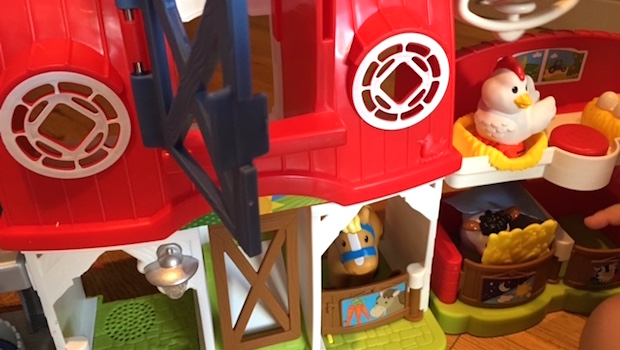 Published on August 20th, 2017 | 517 Views
0
Review: Fisher-Price Little People farm for teaching toddlers about caring for animals
After we had visited relatives with a puppy over the summer, Big Girl concluded that it was a good thing the puppy didn't live with us. She wanted to get back to having toys on the floor and also commented that I couldn't have gone out at night for walks with a puppy, as she needed me at home.
I can't see us becoming pet owners any time soon, but I love seeing how much Big Girl and Big Boy adore playing with animal-themed toys. We received the new Fisher-Price Little People Caring for Animals Farm (£34.99) last week, and it has been a true hit.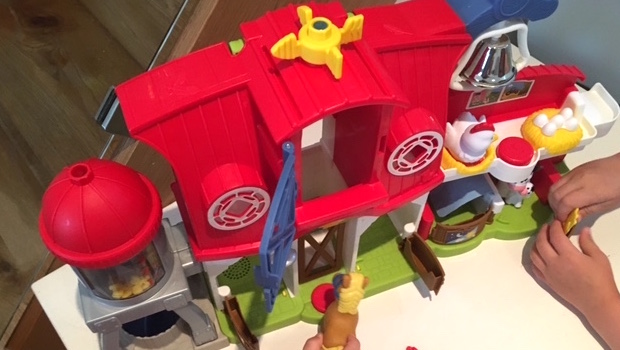 We've bought several things from the cute range before, as I think the playsets have been great for imaginative play that also works for young children as the characters are chunky and easy to hold for toddlers.
With the new Little People range, including a new farm, bus, animal rescue set and plane, there is a focus on teaching children about emotions, such as sharing, kindness and caring for others, through play. The farm has lots of features that encourage children to learn about caring for the animals. When pressing one of the buttons, children are prompted to feed the chicken corn from the silo, or put blankets on the cows at nighttime and more. There are also fun songs, and lots to do, such as a corn silo to spin, a button to press to 'hatch' the chicks, a bell to ring and a lamp that lights up.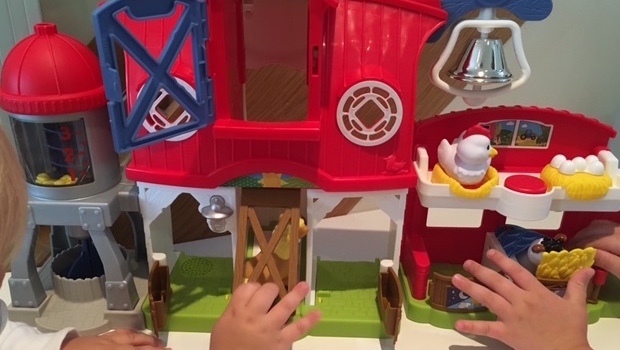 Two-year-old Big Boy has been busy moving the animals around the farm, feeding them with the two animal food squares that come with the set, and pressing all the buttons. All the animal toys he has have joined the farm, and it's turned into a centrepiece on our kitchen table.
A fun play set for keeping toddlers entertained and teaching little ones about caring for others!