Reviews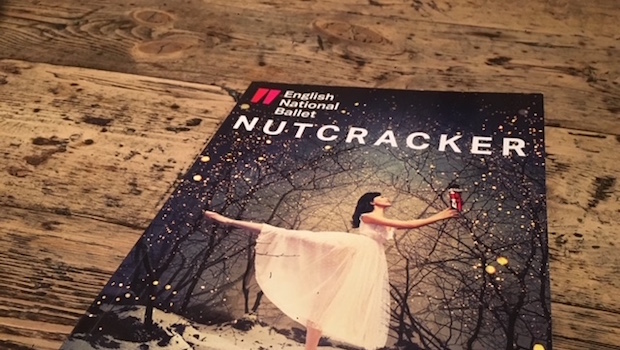 Published on December 23rd, 2017 | 135 Views
0
Review: Getting in the spirit of Christmas with English National Ballet's Nutcracker at London Coliseum
It's not often I've seen Big Girl gape in awe during a show, but when we had been invited to review English National Ballet's Nutcracker at London Coliseum yesterday she was clearly dazzled by the astonishing performances of the more than 100 dancers and musicians bringing the story to life.
This year's tour of the ballet, choreographed by Wayne Eagling and accompanied by Tchaikovsky's memorable score performed live by English National Ballet Philharmonic, continues English National Ballet's tradition of presenting a Nutcracker production every year since its founding year in 1950.
Bringing the audience straight into the festive spirit, the first act starts with the young Clara waking up in her bedroom on Christmas Eve, and it is snowing outside the window. It swiftly moves on to what is happening outside, and people are ice skating on one side of the fence of Clara's Edwardian home while others start arriving for the family's Christmas party.
At the party, there seemed to be around 40 dancers on stage at times, and both young and old take part in the celebrations, which soon move on to presents being handed out to the children and Clara receiving her special Nutcracker.
We couldn't stop smiling when watching the first-class performances and sharp dancing. In fact, I was not surprised by Big Girl gaping when seeing one of Clara's lifts, as she was not the only one of us who had been sitting at the edge of her seat throughout the first act and watching the performance with delight.
In the second act, I feel the pace in the story slows down, and we were excited about the wonderful lifts and jumps instead. We were both taken aback by English National Ballet's stunning production of Nutcracker, delivering beautiful staging and crisp performances.
The costumes are also worth mentioning. A total of 400 costumes were made for the production, and more than 3000 metres of fabric were used to make them. I was eagerly awaiting the dance with the Sugar Plum Fairies, and the Sugar Plum Fairy costumes looked gorgeous–each with 400 Swarovski elements sewn on.
Considering the smashing performance and set, I'm not surprised last year saw English National Ballet's most successful Nutcracker run on record, and more than 79,000 people made a performance at the London Coliseum a part of their holiday celebrations.
For us, it seemed like the ultimate way to start Christmas as we walked across Covent Garden market and passed the stunning Christmas tree on our way to St Martin's Lane and the grand London Coliseum yesterday.
This must be London Christmas at its best!
English National Ballet's Nutcracker is playing at London Coliseum until 6 January. There is a family-friendly performance of Nutcracker on Saturday 6 January at 2.30pm, and children under 5 can attend this performance. There is a 5-year age limit on regular performances. The running time is 2 hours and 10 minutes, including interval.