Reviews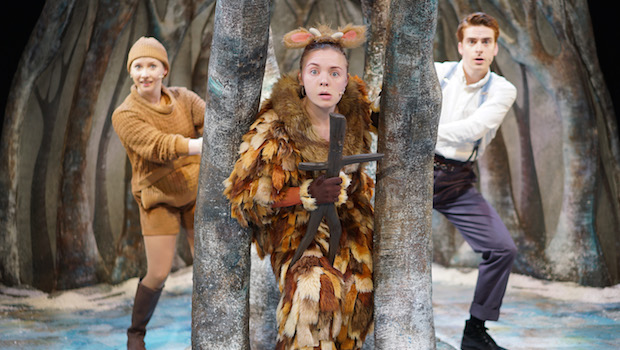 Published on December 5th, 2017 | 111 Views
0
Review: The Gruffalo's Child at Lyric Theatre for an entertaining winter family show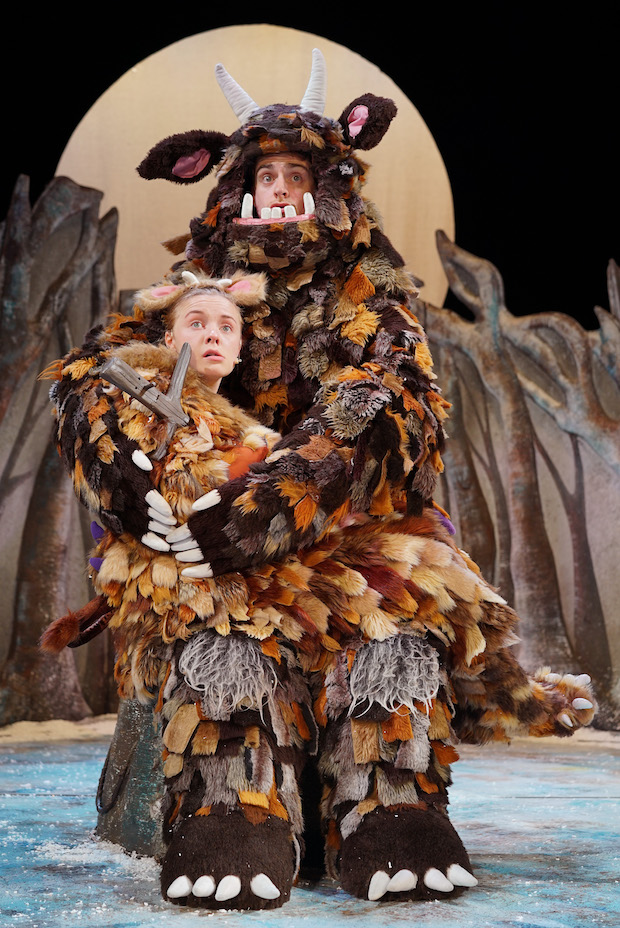 'Gruffalo is sleeping!'
Earlier today Big Boy was pretending to sleep standing up. He was pretending to be the Gruffalo.
Although he couldn't pull off the loud snoring, Big Boy's interpretation of the Gruffalo has continued to make me laugh in recent days when 'pretending to be the Gruffalo' has become one of his favourite games. The sudden change in interests was inspired by Tall Stories' stage adaptation of popular Julia Donaldson and Axel Scheffler children's book The Gruffalo's Child, which we were invited to review at West End's Lyric Theatre.
After last year's extended run of The Gruffalo at the same venue, families can now experience the follow-up, which tells the story about the Gruffalo's Child ignoring his dad's advice to stay away from the woods where the big, bad mouse lives. The Gruffalo's Child decides to go on a walk through the woods where he meets the same animals as his dad once met, including the mouse.
The funny and fast-paced story had the little ones clap, giggle and shout out answers. The show features plenty of audience interaction, and I think the dancing snake who gets the audience moving was one of several highlights.
I think parents who are worried about the Gruffalo being scary would appreciate the Gruffalo costume, as the face of the actor isn't covered in the full Gruffalo suit, making him look quite friendly. The animal costumes are more minimalist, and the storyteller is turned into a mouse with a few changes to the hat and tail.
The Gruffalo's Child, recommended for children aged 3 years and older, will be playing at Lyric Theatre from 22 November to 7 January, and the running time is a 55-minute show