Reviews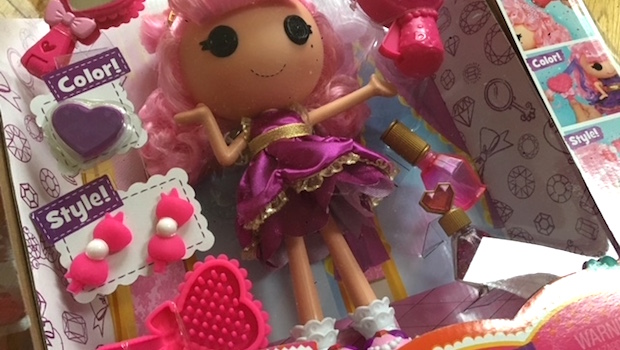 Published on December 4th, 2017 | 101 Views
0
Review: Lalaloopsy Glitter Makeover Doll for styling fun with glitter and colour
The other day I told Big Girl that we should perhaps create a new rule for when to play with the Lalaloopsy Glitter Makeover Doll – Jewel Sparkles, which she had received to review. I suggested the doll, based on the Netflix show about the cute rag doll friends, would be best to avoid on play dates because of the accessories, and she thought we should only take it out when we had "sensible big girls" at our house.
The doll has since turned out to be the most sought-after toy in our house at times. The Jewel Sparkles Lalaloopsy Glitter Makeover Doll, recommended for ages 4 and over and to be used under adult supervision, looks glamorous wearing a party dress and boasts a gold and pink tiara, and it can be played with on its own as a doll or be used more as a styling head toy.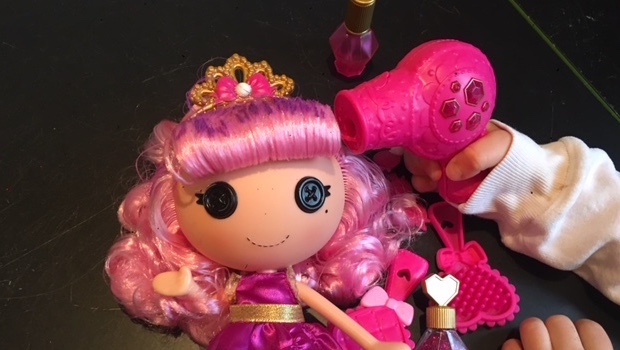 I think it was an instant hit with Big Girl because the cute doll is a good size and comes with long, brushable pink hair, which can be styled with hair clips, glitter and purple hair colour that is brushed into the hair.
To style the hair, Big Girl fills water in the water spray bottle included with the doll, and sprays the pink hair. The next step is then to fill glitter into the hair-dryer, and to minimise the mess I've tried to help complete this task, but let Big Girl do the actual glitter spraying.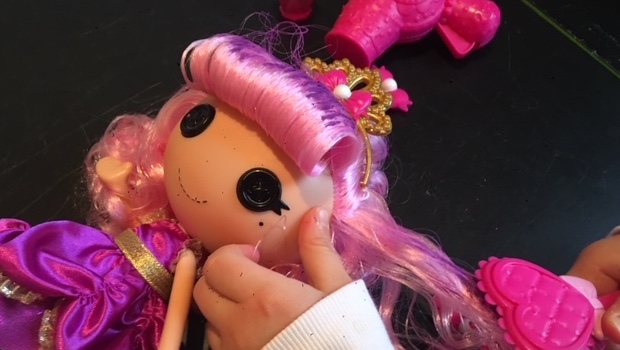 The other accessory they appear to love is Jewel Sparkle's brush. It comes with purple colour that can easily be attached onto one side of the brush, so that the girls can create purple colour streaks on Jewel's hair. I first didn't tell Big Girl that this could also be used on her own hair, but after she had a closer look at the box she figured that out for herself.
And not surprisingly, the unique, fun and charming doll has become a super popular toy!
Lalaloopsy Glitter Makeover Doll is, for example, available from Argos for £34.99.