Reviews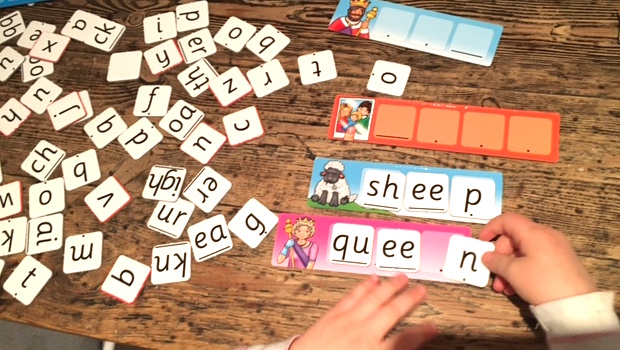 Published on April 19th, 2017 | 555 Views
0
Review: Orchard Toys Match and Spell Next Steps for supporting spelling
When Big Girl came home from school one day she insisted on playing more school. She and her friend needed a list of everyone's names to tick off the morning register, and they needed lots of activities for different choose tables.
I got completely carried away, bringing out everything from things to count and add up to literacy resources. One section had the Match and Spell Next Steps game (£7.50) from Orchard Toys, which we'd received to review, and I was thrilled with how great it fitted into the pretend play.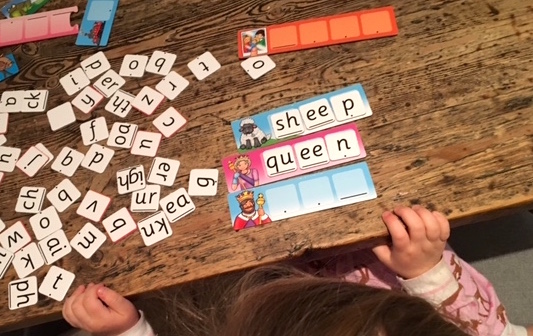 The game features 18 words that children can build to help improve spelling skills. The game, which is new this year, follows on from the original Orchard Toys Match and Spell with easier words. I like that words in the new version includes digraphs, such as oo, kn, th and so on, as spelling of these words may be useful to reinforce for some time.
As with many educational toys, it is of course possible to sit and write words with children without having colourful cards, but I think the new game offers a fun additional resource for helping children develop spelling skills.
In my view, the game makes it more fun to practise the 18 words included, and I like the selection of words since they cover a number of different digraphs. I also like that the cards are double-sided, so one side has the correct answer, making it easy for motivated children to sit and play with the game on their own.
The aim now is to keep taking out a few cards now and then and have it on the play table in our sitting room to keep the interest alive!