Mummy-time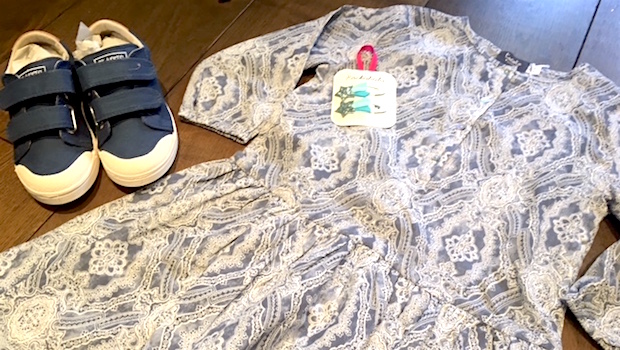 Published on May 13th, 2017 | 407 Views
0
Review: Cool kids styling service ShortStitch for transforming children's wardrobes
The other day I was trying to decide if Big Girl's style was more dolled up or sophistique. I had been invited to trial ShortStitch, a London-based bespoke kids shopping and styling service, which takes the stress out of clothes shopping for children.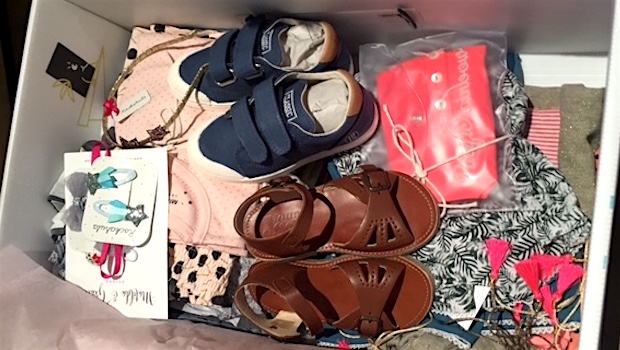 Instead of trawling shops and spending hours online looking for kids clothes, busy parents can fill in a short survey online with age, sizes and style for one or more children. They can highlight if there are specific items they need, and after the survey, customers are also offered a call from a stylist.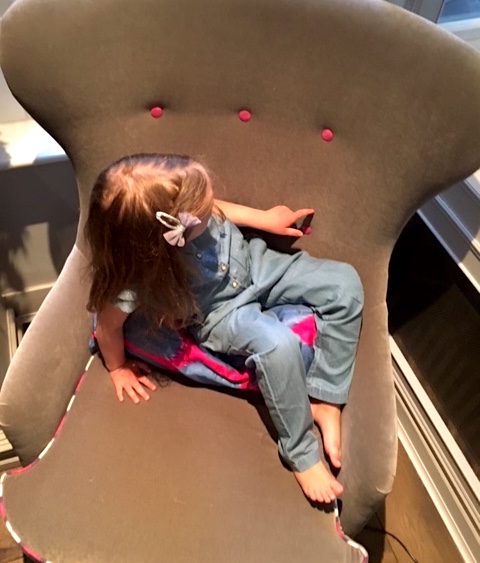 I told Niamh, the London stylist who runs ShortStitch, that Big Girl was girly and that she mainly wore dresses and skirts, but also needed sneakers to run around in the park. A few days later I received the large box of clothes, shoes and accessories that Niamh had selected for Big Girl based on what I'd told her, and Big Girl seemed to love it all.
It was practically a full summer wardrobe, including everything from a swimsuit and playsuit to wear as a cover up on the beach to a pretty dress she could wear to birthday parties. All the outfits were packed in bundles, and the box also included two pairs of shoes and hair accessories.
I think Niamh had succeeded in putting together some brilliant outfits that were also versatile and would have suited our lifestyle. There was a sweet cherry print skirt paired with a soft pink top, for example, and the fabrics were super soft and the outfit looked like something that would have become a favourite with Big Girl.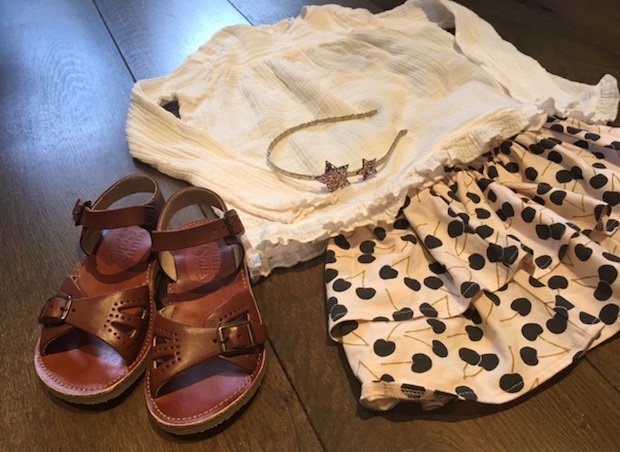 I had also specified that Big Girl liked a bit of sparkle and Niamh had taken this onboard, including glittery hair accessories and a seriously chic outfit with a gold skirt and peach top with a gold print owl, which could be paired with a gold glitter headband.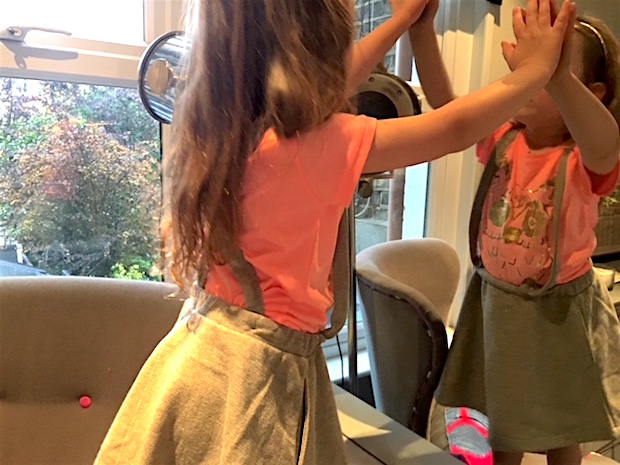 I had the opportunity to choose something from the box to review, and I picked a pretty navy striped dress and hair accessories. The dress and several other pieces in the box were from a Danish brand, and the selection we received also included clothes and accessories from British, French and Spanish brands. There were no typical high street brands. In fact, one item in the box was from a brand that only had an Etsy shop. This uniqueness was what I loved the most about ShortStitch, and I was excited to be introduced to new brands that had previously not been on my radar.

I think the service stands out because of the selection of quality brands covered by ShortStitch and the stylist's ability to create awesome looks for kids. ShortStitch is ideal for London parents who are short of time or don't enjoy kids clothes shopping, but I also think those who love children's fashion will appreciate the work that would go into sourcing the items and putting the different outfits together.
Opening a box from ShortStitch is almost like having been on a city break and returning home with a suitcase full of pieces that would have been difficult to get hold of in the UK.
A cool and practical service for London parents!
The clothes in the ShortStitch box we reviewed were priced at around £25-65 per item. Hair accessories were all under £10 per item, and shoes were around £50 per pair. Delivery and return is free, and customers only pay for the items they keep.