Reviews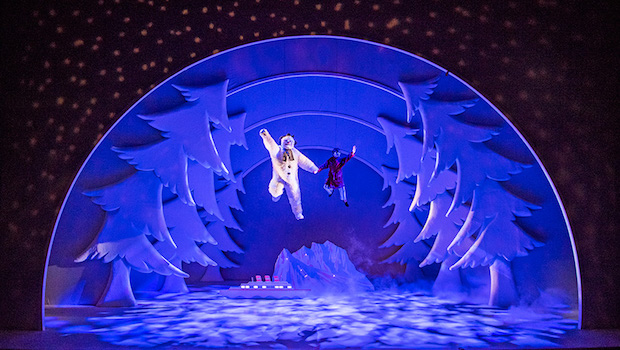 Published on November 26th, 2017 | 158 Views
0
Review: The Snowman for a true festive family treat
At 9.30am this morning I was on The Peacock website trying to look for additional tickets to The Snowman. Big Girl and I had received tickets to review the first-class Christmas show, which celebrates its 20th anniversary at the theatre this year, and I suddenly realised that I really should have bought extra tickets for Daddy T and Big Boy to come to the 11am performance.
The Snowman has become one of my favourite London family Christmas shows because it's a moving and sweet show with a magical set with giant-sized props and it's a delight to watch for both young and old. The dance adaptation is based on Raymond Briggs' The Snowman book and the film directed by Dianne Jackson and produced by John Coates. It tells the story of a boy who builds a snowman that comes to life, and the two of them go on to explore the house before they travel through the woods and then head to the North Pole.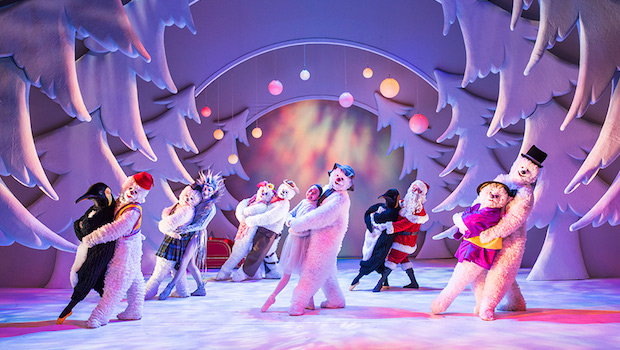 The story is told through music and dance, and since I reviewed the show last year too, I was eagerly awaiting the magical moment when the boy and the Snowman fly off to Walking in the Air. Last year I wrote I almost felt emotional, and this year I felt it was so beautiful that I could feel tears starting to well up in my eyes.
What I feel really makes the show, however, is not only the flying scenes, but the mix of emotions that The Snowman brings out in me. In addition to feeling emotional at times, the show also has us giggling throughout. Five-year-old Big Girl was laughing when she saw the banana costume when the snowman and the boy were in the kitchen, and again when the snowman was driving the boy's dad's motorcycle around the stage.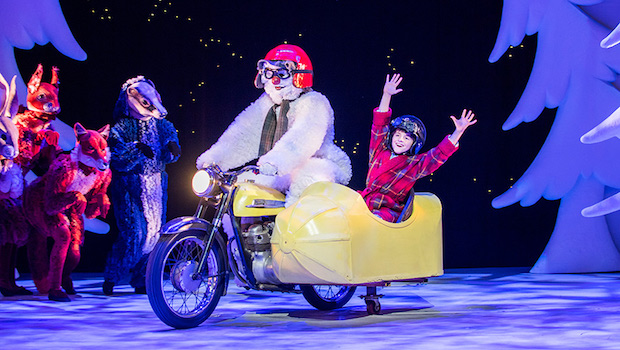 The fact that The Snowman is such an enjoyable treat to watch made me annoyed with myself for not having organised tickets for Big Boy and Daddy T too. There seemed to be lots of young theatre-goers at The Peacock today, and for me, it's a show I can see us going to as a family in many years to come as I want to make it a family tradition to come in the run up to Christmas.
It's also struck me as a good show to watch with friends from abroad who may be visiting London with children who don't speak English. This charming dance production with beautiful music and dance, large props and special effects–including snow at the very end–is a true festive treat.
One to add to the recipe for a magical London Christmas!
The Snowman is playing at The Peacock until the 31 December.