Growing up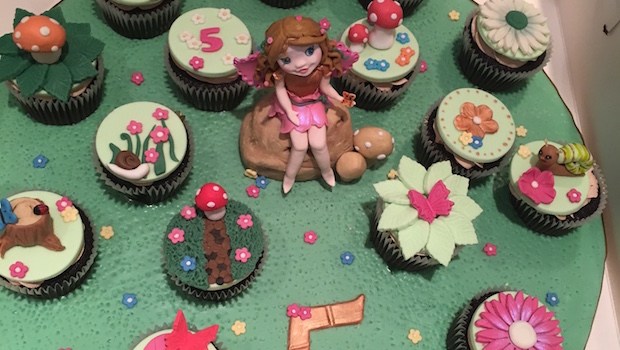 Published on September 10th, 2017 | 327 Views
0
Review: Sweet Prelude for adorable bespoke kids birthday cupcake board
Before Big Girl's birthday I had bought 75 paper plates despite only inviting her classmates. It wasn't completely terrible planning, but I hadn't considered how easy it was to organise a birthday with cupcakes when guests don't need extra plates. 
It was the lovely Carolina from South West London cake company Sweet Prelude who had suggested we did a cupcake board for a review, and it was not only practical but also a true centrepiece.
I was impressed with how Carolina went above and beyond to make the cupcake board, and I also love that every time I open the cake boxes from her I feel I'm faced with yet another super Instagrammable piece.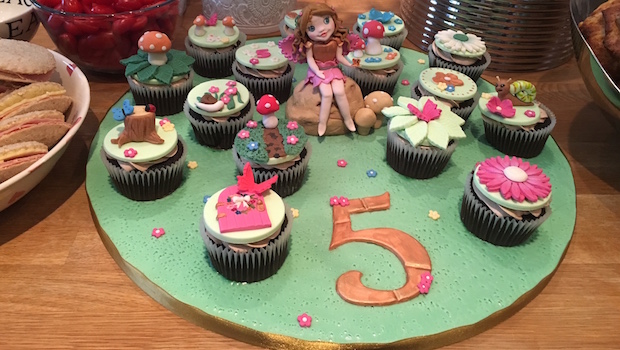 This time the result was a really special fairy-themed birthday board, featuring a sweet fairy creation in the middle and beautiful details, like a fairy door, flowers and butterflies, on the 15 cupcakes that fit on the board. There were also several boxes of the same cupcakes with sprinkles, so there was enough cake for everyone.
Several mums commented that they liked Sweet Prelude's style, which includes cute characters and tiny pretty details. 
In terms of flavour, we went for chocolate flavour for the cupcakes and they were soft, creamy and delicious. 
For great service and stunning bespoke birthday cakes that taste delicious and make adorable centrepieces, I think Sweet Prelude is hard to beat. 
Sweet Prelude is now based in Richmond, and we collected the cupcake board in Richmond on a Sunday morning. There is also a delivery option